AutoCanada Used Retail Sales Revenue up Nearly 10%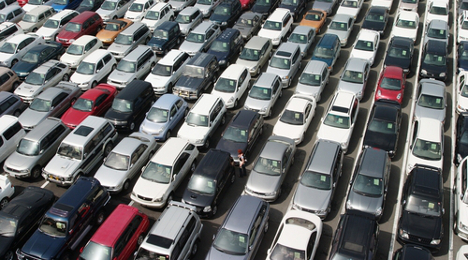 EDMONTON, Alberta -
AutoCanada announced its second-quarter results late last week, showcasing a same-store used-vehicle retail revenue increase of 9.9 percent. The group also made their largest acquisition to date by acquiring the Hyatt Group of Dealerships in Calgary while also adding their first BMW and Mini dealerships by securing BMW Canbec and Mini Mont Royal.
AutoCanada was featured recently in Auto Remarketing Canada Digital Magazine's Leading Dealer Group issue.
Pat Priestner, the chairman and chief executive officers of AutoCanada, noted the importance of growing the group's dealer base.
"Our experience over the past 18 months has made it clear to us that dealership succession has become a key issue in the Canadian automotive retail market, and, as a result, the company increased its acquisition guidance in June of 2014," Priestner said. "As the deal pipeline remains strong, management maintains this guidance and is confident that, in addition to acquisitions completed to date, it shall add an additional 8 to 10 dealerships by May 31, 2015."
Same store wholesale of used vehicles in the second quarter increased 41.5 percent year-over-year, jumping from 17,584 units in 2013 to 24,875 this year. Combined with the 9.9 percent jump in retail sales, AutoCanada's total same store Q2 used sales grew by 17.6% compared to last year.
Same store gross profit from used vehicle wholesale also increased by 33.6 percent in Q2 year-over-year despite 5.9 percent drop in same store gross profit for used vehicle retail sales.
The company overall generated $12.8 million in net earnings, or $0.588 per share, compared to $0.532 in Q2 of 2013. Existing and new dealership gross profit increased 20.4 percent, jumping from $64.9 million in 2013 to $78 million this year.