AutoCanada: Used Supply 'Still Tight'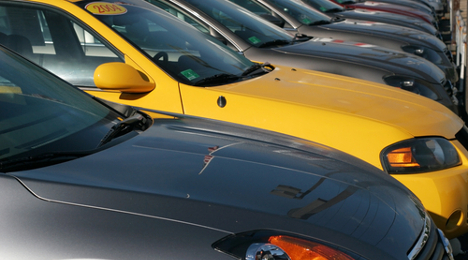 EDMONTON, Alberta -
Canada's sole public dealer group hosted its quarterly conference call on Thursday, announcing its results in the first quarter of 2015.
In light of AutoCanada's recent acquisition run, the group's overall used vehicle units sold nearly doubled year-over-year from 2,861 in the first quarter of 2014 to 4,891 in 2015.
On a same-store basis, however, there was a slow-down in the first quarter. Although used-vehicle revenue increased by 2.8 percent, the number of units sold fell by 3.3 percent to 2,367. Same-store gross profit from used retail sales fell by 1.9 percent to roughly $4.2 million.
AutoCanada's president and chief executive officer, Tom Orysiuk, classified the first quarter of 2015 as a "challenging period for the automotive retail sector in Canada, and especially in Alberta."
"January and February were difficult months, although we started to see the cadence of sales improve in March," Orysiuk said. "We are now entering the second quarter, the period where our sales volumes typically increase during the year, and we are cautiously optimistic in our expectations."
When asked if there were any changes in the used-vehicle supply levels or leasing levels in Canada, the company's president said things were "still tight."
"Well there's not a lot of leases out there and there hasn't been for a while," Orysiuk said. "We're not seeing a big pick up there in most markets. In Quebec there's definitely a lot of leases and we've got a pretty good process there to make sure we retain those customers.
"And on the supply side of used vehicles, last weekend I visited a couple of our dealers and both of them complained about how difficult it is to find good quality used vehicles. With used vehicles, the market we play in is that 2- to 5-year-old vehicle that is eligible for bank financing that's hard to sell privately. Supply on that is still tight. It's improving. It's not where it was two years ago, but it's still tight."
A complete listing of AutoCanada's 2015 first quarter results can be found here.