Automotive Properties REIT secures Audi Barrie real estate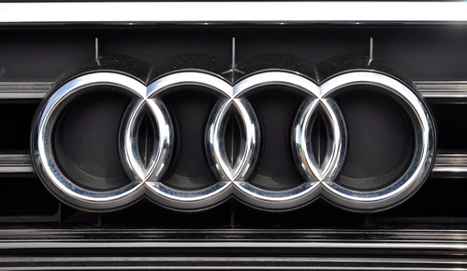 TORONTO -
Management at the Automotive Properties Real Estate Investment Trust (REIT) has been busy, announcing its third deal this week in less than a month.
To start of 2016, the REIT reported it has agreed to purchase the Audi Barrie dealership property in Innisfil, Ontario, for approximately $11.1 million.
The real estate deal is expected to close this month.
Audi Barrie is a newly constructed, 25,000-square-foot dealership, located on 3.1 acres. REIT management said the store is located along an "attractive" commercial corridor next to other luxury dealerships at 2484 Doral Drive in Innisfil.
How did the deal come about?
Well, in July, Audi Barrie was one of three development properties owned by the Dilawri Group at the time of the REIT's initial public offering.
Per the strategic alliance agreement with Dilawri Group at the closing of the IPO, the REIT has a right of first offer to acquire any suitable properties from the Dilawri Group development pipeline.
Under the new agreement, Audi Barrie, operating by the Dilawri Group, will enter into a 19-year lease with the REIT on closing of the acquisition.
"We look forward to adding Audi Barrie, a brand new luxury dealership property, to our portfolio. Audi Barrie's long-term lease will be triple-net with a contractual 1.5 percent annual rent escalator," said Milton Lamb, president and chief executive officer of Automotive Properties REIT. "This transaction further advances our strategy of levering our relationship with the Dilawri Group to grow our portfolio in support of generating increased cash available for unitholder distributions."
The REIT will fund the purchase through a new mortgage with a Canadian chartered bank and a draw on its existing revolving credit facility.
In December, the REIT made its first purchase in Montreal, purchasing the real estate of Toyota Woodland, a 50,000-square-foot Toyota dealership facility.
Later that month, the REIT would announce it agreed to acquire a Go Auto dealership property in Edmonton, Alberta for $23 million. The REIT purchased the real estate underlying Go Auto's Porsche Centre and Jaguar Land Rover Edmonton.