AutoTrader.ca deploys upgraded AI-powered solution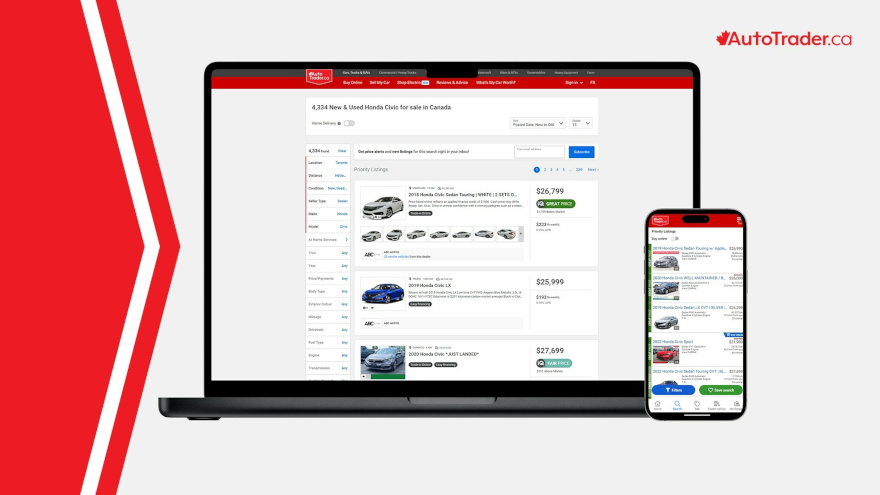 Automotive marketplace AutoTrader.ca is bringing a new AI-powered solution to Canada's auto dealers.
Optimizer – AI was launched in 2021 based on AI technology and has been enhanced after two years of research, testing and optimization.
Now, Upgrade Optimizer – AI is hitting the market after work in "aligning to dealer needs, delivering optimal results and driving value," AutoTrader.ca said in the press release announcing the upgraded solution.
It is now available to all of AutoTrader.ca's dealer partners across Canada.
The goal of the solution? To help Canadian dealerships to sell more cars, more quickly and more profitably, AutoTrader.ca said. Upgrade Optimizer – AI is designed to increase efficiency for dealers as well as spur performance for promoted dealership placements through the AutoTrader.ca listing upgrade product portfolio.
The solution uses AI and data promoted ad selection, with considerations for inventory mix, shopper demand, consumer trends and merchandising quality. And the tool can help dealers increase their marketplace presence by promoting inventory listings into prime AutoTrader.ca search results page real estate.
The solution is designed to make it easier for dealers to determine the most effective listing upgrades for their inventory mix.
"We're excited to bring this first-of-its-kind solution that streamlines the management of promoted inventory on AutoTrader.ca, while simultaneously delivering tangible results to our Canadian dealer partners," said Ian MacDonald, chief marketing officer at AutoTrader.ca, in the press release. "Our dedicated team of world class data scientists have worked tirelessly to ensure the artificial intelligence and data algorithms powering our 'Upgrade Optimizer – AI' will help dealerships achieve their performance goals, eliminating all guesswork and any uncertainty traditionally applied to the Listing Upgrade selection process."
During the aforementioned product trials, more than 200 dealer partners across Canada were included. The dealer partners' results reflected an average 25% spike to search results page (SRP) impressions, a 20% lift in vehicle details page (VDP) views, and a 15% increase to hard leads.
"We always have a business priority to invest in the necessary resources, processes and technology to ensure our dealer partners sell as many cars as possible, as quickly and profitably as possible. This latest improvement to the way our Listing Upgrades perform is just another step in a long history of continuous improvement and optimization. 'Upgrade Optimizer – AI' leverages the latest technology to deliver on our promise to bolster dealerships' performance and sell more cars to Canadians," said MacDonald.