AutoTrader research shows consumers still planning to purchase amid economic concerns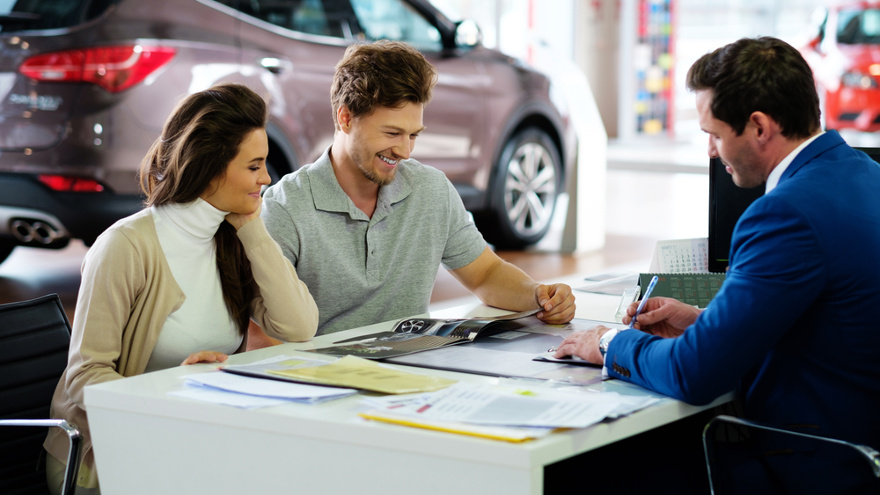 AutoTrader's newest Price Index Report from Canada paints a picture of strong consumer demand and low inventory — an environment the industry has become familiar with since 2022's historic price highs. Supply continues to be a challenge, with prices rising for both new and used vehicles, according to AutoTrader's latest report.
The price index shows that new-vehicle prices topped a new record of $66,288. This represents a 21.3% jump since June of last year. After dramatic spikes in used-vehicle prices in 2022, the average used-vehicle price remains "steady" in comparison.
Used-vehicle prices were up 4.1% in June year-over-year. The average now sits at $39,645.
But demand for used and new vehicles remains elevated.  Overall, larger vehicle segments are losing value at a faster rate, and this past year, new and used sedans/compact cars saw the biggest price spikes compared to any other segment, with pricing reaching a high of $56,264 (up 39.6% year-over-year).
With prices so high, logic would propose many consumers are likely being priced out of the market altogether. But there is more to the story. Recent research completed by AutoTrader suggests that despite all-time price highs, Canadians' intent to purchase a vehicle in the next six months "remains strong."
And dealerships are much more likely to have traffic flowing than the same time last year. AutoTrader research shows that intent-to-purchase has "substantially increased," and has been on the rise since March 2022. Twenty-eight percent of Canadians surveyed in May intend to buy a vehicle in the next six months, up four points from 24% in October of 2022 and 16% in May of 2020, according to AutoTrader.
The economy's challenges are very much on consumers' minds, but shoppers seem to be remaining positive. Fifty-seven percent of vehicle shoppers rate their current financial situation as positive, while 49% believe their finances will improve over the next six months, the data shows.
They may have a good outlook, but 45% are still concerned about the economy. And it seems the economy is impacting the type of vehicles purchased as well. The majority of vehicle intenders think macroeconomic factors have impacted their purchase decision. Eighty percent reported inflation has impacted their decision, followed by high vehicle prices (79%), elevated gas prices (75%), interest rates (73%) and inventory shortages (69%).
But while inventory is lower than pre-pandemic levels, since the end of March, both new and used-vehicle inventory have grown by 5%.
According to AutoTrader, it is getting even more important than ever before to get your used inventory listed on online marketplaces. Fifty-five percent of used-vehicle intenders use online automotive marketplaces to source info on vehicle purchasing, while only 33% browse automaker sites, the data shows.
It's becoming more and more important to ensure dealership inventory stands out online among the other stores posting on digital auto marketplaces.