autoTRADER.ca makes pitch during DAZN's Premier League coverage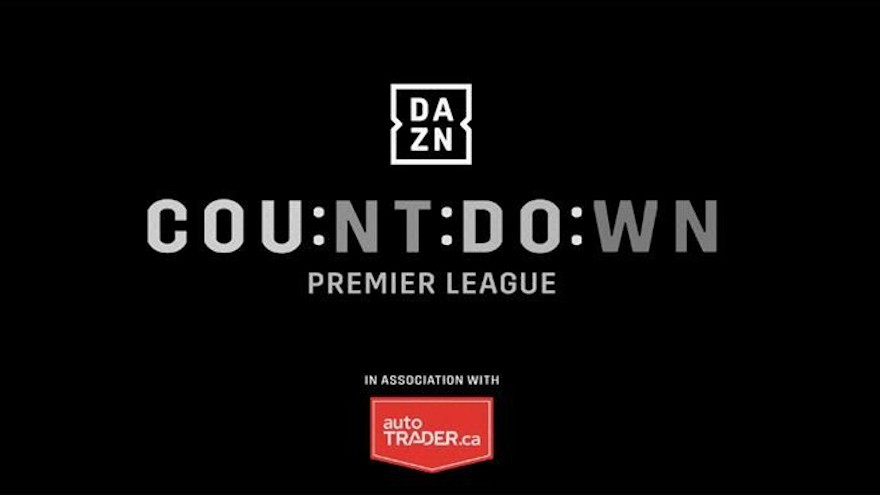 TORONTO -
With the Premier League set to return Wednesday, autoTRADER.ca has lined up an advertising partnership with DAZN, the sports streaming service that is the league's exclusive home in Canada.
The deal will run through the entire 2020 and 2021 Premier League seasons and makes autoTRADER.ca the first company to have category exclusivity on DAZN in Canada.
"As the number one automotive marketplace brand in Canada, autoTRADER.ca has a history of embracing innovation and new media opportunities," parent company TRADER Corp.'s chief marketing officer Ian MacDonald said in a news release.
"As technology and consumer behavior evolves, being adaptive is part of how we maintain market leadership, and this new partnership with DAZN continues this tradition," MacDonald said.
The autoTRADER.ca integration includes a live video ad on all 472 Premier League matches on DAZN in Canada between this season and next. This season starts Wednesday; next season will run through May.
"This marks the first time any brand has activated across every single game of an entire season of any sports league on DAZN in Canada," DAZAN said in a news release.
Among the select weekly fixtures is autoTRADER.ca sponsorship of halftime coverage. This is the first time DAZN Canada has had branded halftime sponsorship for any sport and that a brand's integration into live events on the platform has come in multiple formats.
The DAZN series "COUNTDOWN: PREMIER LEAGUE" will also include autoTRADER.ca advertising.
"It's great to have autoTRADER.ca on board as our exclusive always-on media partner across DAZN's coverage of the Premier League in Canada," said Michael Mobley, DAZN's vice president of media sales in North America, in the release.
"We collaborated with them to curate this first-of-its-kind sponsorship across multiple touch points and look forward to integrating autoTRADER.ca during key timeframes across every single live broadcast of the Premier League this season and next on DAZN."