autoTRADER.ca survey: Toyota most trusted automaker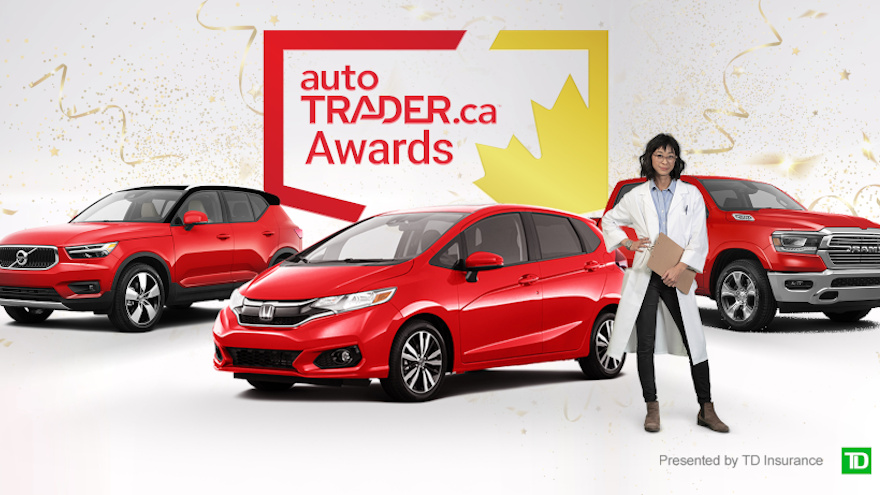 TORONTO -
These days, "All cars are good," said autoTRADER.ca editor-in-chief Jodi Lai.
"But we're here to separate the good cars from the award-winning ones," Lai said in a news release.
To do that, autoTRADER.ca is presenting its 2020 autoTRADER.ca Awards presented by TD Insurance, and the awards recognize vehicles for their value, innovation, performance, comfort, technology and "ultimate desirability."
This year's winners include the Honda Fit for Best Overall Car and Best Subcompact Car, the Ram 1500 for Best Overall Truck and Best Full-Sized Truck, and the Volvo XC40 for Best Overall SUV/Crossover and Best Luxury Subcompact SUV.
Additional vehicles given top honors this year include the Honda Accord for Best Family Sedan and the Porsche Panamera for Best Large Luxury Car.
This year, the autoTRADER.ca Awards showcases vehicles from 27 categories. They include three Best Overall picks and five consumer-voted People's Choice awards.
The People's Choice involved nearly 25,000 votes cast across Canada. Toyota took the top spot as Most Trusted Automaker, the Toyota Supra was voted Coolest Car, the Ford F-150 is Most Trusted Truck, the Subaru Outback is Most Trusted SUV/Crossover and the Audi E-Tron is Most Trusted Green Car.
"The whole purpose of these awards is to help Canadians in their car-buying journey and provide trusted automotive advice," Lai said.
Lai continued, "I'm extremely proud of these awards. We have the country's most comprehensive automotive awards, and I hope Canadians see value in the expert advice we have to offer. Our diverse jury of more than 20 automotive experts all over the country has worked tirelessly to give Canadians advice they can trust."
Many of the jury members also sit on judging panels for the Automobile Journalists Association of Canada, the North American Car/Truck/Utility Vehicle of the Year and World Car/Truck/Utility Vehicle of the Year. They evaluated more than 350 vehicle models against 12 specific criteria, which include overall excellence, value, innovation, technology and features, user-friendliness, performance, engineering excellence, driver satisfaction, design, safety, and quality.
The winners are:
— Best car: Honda Fit
— Best crossover/SUV: Volvo XC40
— Best truck: Ram 1500
Best cars for 2020:
— Best subcompact car: Honda Fit
— Best compact car: Mazda3
— Best family sedan: Honda Accord
— Best wagon: Volvo V60
— Best sporty car under $50K: Mazda MX-5
— Best sports car over $50K: Chevrolet Corvette
— Best luxury compact car: Genesis G70
— Best large luxury car: Porsche Panamera
— Best van/minivan: Chrysler Pacifica
Best trucks and SUVs for 2020:
— Best full-size truck: Ram 1500
— Best mid-size truck: Jeep Gladiator
— Best luxury subcompact SUV: Volvo XC40
— Best subcompact SUV: Hyundai Kona
— Best luxury 2-row SUV: Volvo XC 60
— Best luxury 3-row SUV: Lincoln Aviator
— Best 2-row SUV: Subaru Outback
— Best 3-row SUV: Kia Telluride
Best green vehicles for 2020:
— Best green vehicle under $50K: Hyundai Kona EV
— Best green vehicle over $50K: Porsche Taycan
2020 People's Choice Awards:
— Most trusted SUV: Subaru Outback
— Most trusted truck: Ford F-150
— Most trusted green car: Audi e-tron
— Coolest car: Toyota GR Supra
— Most trusted automaker: Toyota