Bill 152 headed to Legislative Assembly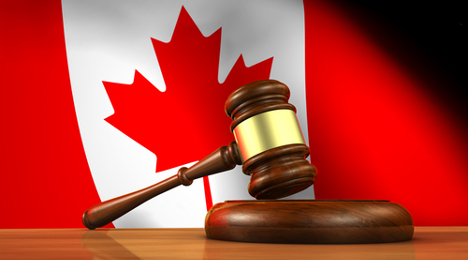 TORONTO -
Moves have been made that may soon make it possible for Ontario dealers to do in-house vehicle registrations and licensing.
Leeds-Grenville MPP Steve Clark has started this process, and last week Clark's Bill 152, titled, Cutting Red Tape for Motor Vehicle Dealers Act, 2015, was passed unanimously on Second Reading.
Now, the bill is headed to the Legislative Assembly's Standing Committee on the Legislative Assembly.
"I'm pleased to get the green light today for my bill to cut red tape for auto dealers across Ontario," said Clark. "Allowing auto dealers to process these transactions electronically will save time and money, while also helping them to serve their customers even better."
Clark's bill amends the Highway Traffic Act to allow registered dealers to do the following by electronic means:
Apply for a permit, number plates or a validation for a vehicle
Apply for a new permit for a vehicle
Apply for a used-vehicle information package
The release stated the bill also empowers the Minister of Transportation to monitor the success of the program and add more services to the list through regulation.
The bill came to be in response to dealer concerns, Clark's office reported, brought forward by Dave Watson from Pastime Motors, Arnold Dixon from Kia of Brockville and Ted MacMillan of Riverside Chevrolet, Buick, GMC on behalf of the Brockville Prescott New Car Dealership Association.
"They approached me over the summer to say how much the lengthy wait times at Service Ontario were costing them and leaving their customers feeling increasingly frustrated," said Clark. "In our discussions, we realized this wasn't just a local matter and that we had an opportunity to modernize the system across Ontario."
And the bill won't just serve to help dealers, but could all serve to ease wait times for Ontarians as a whole at Service Ontario locations.
Dealer associations are taking note, as well. The bill was directly endorsed by the Trillium Automobile Dealers Association.
In a letter to MPP Clark, Trillium's Director of Government Relations Frank Notte, said, "Bill 152 is a vital tool that supports Ontario's auto sector. Too often, the retail side of the auto sector doesn't receive the attention it deserves. While auto manufacturing may grab headlines, it is the retail side where the rubber hits the road.
"This Bill will help Ontario's 1,000 new car dealers save time and money, and give them the tools to provide a more convenient customer service experience."
While debating the plusses of the bill, Cark explained a similar electronic system is already up and running well in Quebec.
And in 2011, Clark's office explained, the provincial government conducted a pilot product on in-house licensing and registration for vehicle purchases and leases at two dealerships — one in Peterborough and one in Belleville.
"From all accounts, the data collected from that test drive showed it was a success for everyone involved: dealerships, the government and customers," said Clark.
"I look forward to my bill being called to committee where we can examine that data, hear from the stakeholders and get this overdue modernization of government services in gear," he concluded.