Black Book Buys Distributer Of Canadian Black Book Values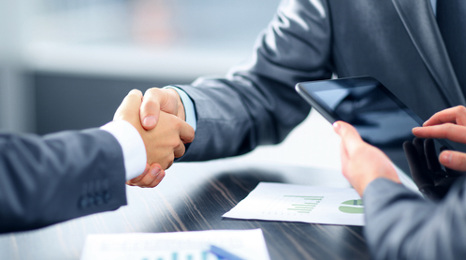 NEW YORK -
It was announced this afternoon that Black Book has completed the purchase of William Ward Publishing — the exclusive distributor of Canadian Black Book vehicle values.
CBB is utilized as a valuation guide by financial institutions and dealers across Canada.
The announcement was made by Richard P. Malloch, president of Hearst Business Media, the group that includes Black Book.
Terms of the deal were not disclosed.
"We have a rich 55-year history serving the Canadian automobile marketplace with William Ward Publishing and we are delighted to welcome them into the fold," Malloch said. "Adding William Ward Publishing to our group furthers our ability to deliver essential vehicle pricing data and innovative delivery systems to our customers throughout North America."
William Ward Publishing was founded in 1961 by Bill Ward and was designed to distribute Canadian Black Book used vehicle values, which are based on actual Canadian market transactions.
Now, the company has progressed from a distributor of printed guides to a technology company and consumer brand, management shared.
Kathy Ward, daughter of Bill Ward, will remain as executive chairman of the company and Brad Rome, currently vice president of sales and marketing, has been named president.
The company also shared all data collection and publishing will continue to be based on Canadian market transactional information gathered from multiple sources across Canada.
"Kathy, Brad and their talented team will be strong additions to Black Book," said Tom Cross, president of Black Book. "I look forward to working with them even more closely to serve our customers and further accelerate the growth of our business."
"Black Book is the perfect home for us and a natural fit," Ward said. "Today marks an exciting new era for our company and our customers — we are delighted to join forces with a true leader in the auto industry."