Blurring the Lines Between Wholesaler, Retailer & Consumer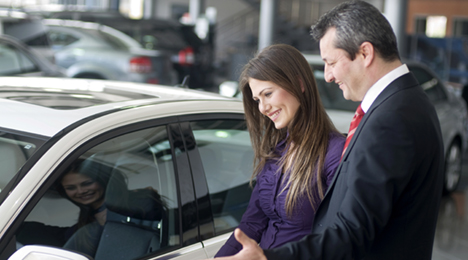 LANGHORNE, Pa. -
As the buying and selling of vehicles becomes more of a digital process, the lines between wholesaler, retailer and consumer continue to blur.
Cheryl Munce, chief executive consultant at ALTESO Inc. and panelist at the 2014 Auto Remarketing Canada conference, goes so far as the ask the industry this question: "Isn't it time to lead the paradigm shift and 'blur the lines' between wholesale and retail?"
Vehicle-description pages, multiplatform selling, direct-to-retail-customer sales from the auction lanes.
These are all examples of tools, technology and strategies that have become hot-button topics as the sourcing, stocking, and selling vehicles becomes more and more of a digital process — and puts more power into the hands of wholesaler, retailer, and consumer, alike.
Multiplatform selling, in particular, has become a water-cooler topic as of late. In the U.S., Manheim, ADESA and the independent auctions have formed a steering committee to work on a multiplatform bidding solution expected to be ready for a pilot program in the second half of the year, and steps have been made toward standardization of condition reports, as well — an integral part of the potential success of multi-platform selling.
But Munce asks the industry: "Why stop at wholesale?"
"Isn't it just more of the same? The wholesale concept will simply aggregate all auction listings into a common porthole for ease of access by the wholesale buyers. The same buyers will be bidding on the same inventory, only through one portal," she said.
Munce contends the industry should consider reaching non-traditional buyers and integrate auction inventory with sites where consumers are shopping directly.
Munce contends all of these factors, starting with "virtual inventory," or direct-to-retail-customer sales from the auction, will cut down on the definition between buyer and seller, wholesaler and retailer.
"Adding virtual inventory directly on a dealer's website puts the buying decision in the hands of the consumer and minimizes the financial risk to the dealer. Vehicles can be sold before they are bought!" said Munce.
As consumers demand more value, better service and greater convenience, the entire supply chain must react, she concluded.
When dealers find cars at auction nowadays, they have numerous technology outlets that allow them to easily share vehicle information from the lanes with potential retail buyers, including important sales elements such as prices, history and pictures.
Munce explained virtual inventory can also cut down on days-to-turn for wholesalers, as dealers may already have found retail buyers for vehicles while still at auction.
"A blurring of the lines between manufacturer, wholesaler, distributor and retailer has created a great opportunity for you to optimize relationships with all your suppliers and vendors. The bottom line? Timely new products, streamlined operations — and greater profits for all," Munce explained.
And in this tight used-supply environment, Munce contends digital sourcing, stocking and selling tools are becoming ever more important.
Industry developments such as direct-to-consumer sales from the wholesale side of the business "can help dealers maximize profit margins, minimize investment risk, sell more cars without buying them first, and allow for early access to inventory," Munce said.
And today, with consumers visiting less and less dealerships before buying, few would argue it is crucial that dealers present as much product as possible to the shopping consumer in order to capture market share.
Staff Writer Joe Overby contributed to this report.
Editor's Note: For more on the latest technology and innovation in the remarketing industry, see Auto Remarketing Canada Digital Magazine's Technology issue.