Bodack takes reins at Mercedes-Benz Durham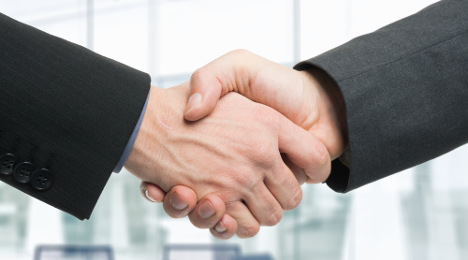 TORONTO -
Mercedes-Benz Canada and the Zanchin Automotive Group announced that Neal Bodack has been hired as general manager and partner of the Mercedes-Benz Durham dealership, which was acquired by Zanchin in late 2015.
Bodack will also become a key member of the senior leadership team at the Zanchin Automotive Group.
Bodack joined Mercedes-Benz Canada in 1988, and has held senior positions in both retail and wholesale capacities for nearly 30 years. In his most recent role, Neal was vice president, national sales responsible for new and pre-owned sales, remarketing and corporate sales. Bodack helped make Mercedes-Benz the No. 1 luxury manufacturer position in Canada in both 2014 and 2015.
"Neal's commitment to the success of the business, his determination, and his attention to detail have been the hallmarks of his career at Mercedes-Benz Canada for many years," said Brian Fulton, president and chief executive officer of Mercedes-Benz Canada. "I'd like to thank Neal for his tremendous loyalty to the brand, to his various teams, to our customers, and to Mercedes-Benz Canada over the years. We wish him all the very best as he takes on this new challenge within our extended Mercedes-Benz family."
"It's a bittersweet time for me at this juncture," Bodack said. "I was at Mercedes-Benz Canada for most of my career and I absolutely loved working for the three-pointed star in various capacities at both the corporate retail and wholesale levels.
"The company grew exponentially during my tenure and I learned so much over the years. I am proud of what we collectively achieved while I was part of the executive team and I am very excited to be able to take over the helm of an already well-established, privately owned dealership within the Mercedes-Benz Canada dealer network, and bring its overall performance to the next level. I also very much look forward to working with Joe and the Zanchin Automotive Group," he continued.
Zanchin Automotive Group president Joe Zanchin added: "I am thrilled to have Neal take over the reins at Mercedes-Benz Durham. As a recently appointed Mercedes-Benz dealer, I applaud the company's mission to provide unparalleled customer sales and service to our loyal and newly-minted customers.
"I have always believed this to be the most important aspect of the automotive business and I know that, with Neal's experience, passion and commitment, he will help us build on that very important foundation. I am also very excited to have him join our leadership team at the Zanchin Group."