CADA survey finds top jobs Canadian auto dealers need filled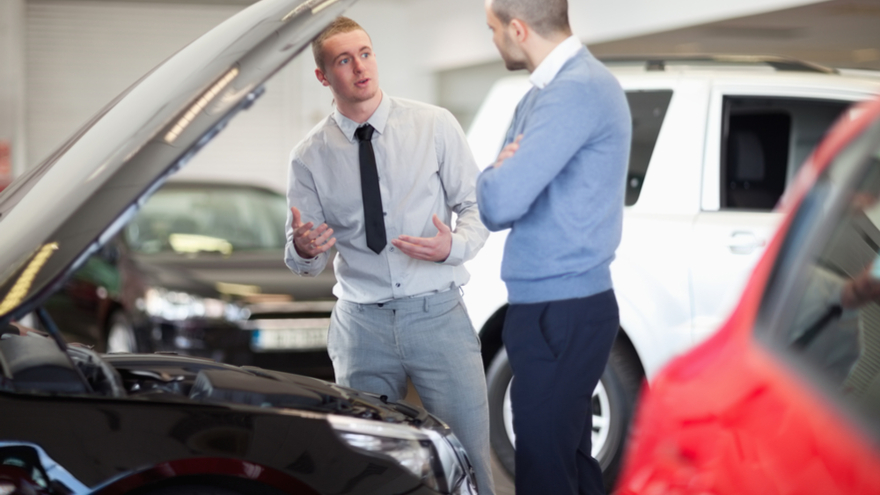 OTTAWA -
Within the next 12 months, Canadian automotive dealers say that they mostly need to fill positions in service, sales and leasing, and just about 45 percent plan to fill six to 20 positions, according to a nationwide survey.
Just about 84 percent of Canadian dealers told the Canadian Automobile Dealers Association (CADA) that they are looking to hire service technicians, in a survey on dealership human resource demands and hiring projections associated with the new Auto Career Start program recently launched by CADA.
According to CADA, 70.5 percent of the same group of dealers revealed that they'll be hiring for sales and leasing positions, and dealers also shared the need to fill positions in management, parts and service, administration, accounting, marketing, IT, finance and HR, as well.
"The survey reveals what we have been hearing anecdotally: that dealers across Canada will need to fill a variety of positions over the next several years, and in some cases, the need is already critical," CADA marketing specialist Astrid Mauger said in a news release. "Dealers across Canada are actively looking to hire and will be continuing to hire in large numbers in the foreseeable future.
"Our message is clear: Whether you are a recent graduate or have previous work experience, consider applying for a position at an auto dealership – a workplace which offers stable, well-paying jobs and in need of fresh talent to meet its growing business opportunities," Mauger continued.
Along with the survey results illustrating that 44.7 percent of dealers plan on hiring six to 20 Canadians within the next 12 months, of the dealers surveyed, 99.5 percent plan to fill at least one to six positions, and close to five percent plan on filling more than 20 positions throughout the next year.
Additionally, in conjunction with the recent launch of its nationwide Auto Career Start program, CADA also recently introduced a new online platform that lists hundreds of jobs and auto career resources at what is recognized as the largest outdoor, student-run auto show in Canada.
CADA officially introduced its Auto Career Start program's autocareerstart.com website, which is designed to specifically target millennials, women, new Canadians and military veterans, at The Georgian Auto Show, according to the association.
"Dealers are enjoying unprecedented growth and have the jobs to offer," Mauger explained. "Auto Career Start will now provide a much-needed auto career platform. The secret is out: Dealers are hiring – so come learn more!"
CADA said that the program is designed to promote varying positions open at more than 3,000 new car and truck dealerships throughout Canada.
"The auto sector is experiencing tremendous growth, and as a result, dealers across Canada are in immediate need of new talent to fill a variety of full-time positions – related to marketing, administration, IT, sales, parts, service and management," said Mauger.
"Our market research, as well as nationwide anecdotal evidence, suggests that qualified job seekers are not aware of the great career opportunities that exist at auto dealerships. We now have a national plan to change that perception, and we look forward to using dynamic marketing methods to connect eager job seekers with quality employers."
In addition to The Georgian Auto Show, as part of the Auto Career Start program launch from Sunday to Thursday, CADA supported the Skills Canada National Competition (SCNC) held in Edmonton, Alberta as its official Youth Engagement Partner.
"The goal of this unique national event is to raise awareness about the skilled trade and technology sectors for Canadian youth and their influencers," said Mauger. "And this mandate is directly in line with Auto Career Start's objectives, as we create awareness amongst Canada's future workforce about the amazing and varied career opportunities that exist at auto dealerships."
More than 500 students and apprentices at SCNC competed to become champion in their respective discipline to obtain a place on WorldSkills Team Canada, according to CADA.
The association explained that students can compete in one of 44 skill areas, including several that relate to positions at auto dealerships in marketing, administration, IT, sales, parts, service and management.