Cadillac SRX Recall Announced for Canada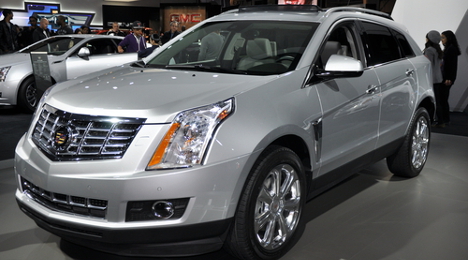 OSHAWA, Ontario -
Transport Canada recently announced Cadillac's recall of the SRX. Roughly 17,500 examples of the crossover with model years ranging from 2010 to 2015 have been recalled for a possible rear suspension issue.
According to the report, the rear suspension toe link jam nuts may not have been tightened to specification, potentially leading to the nuts loosening and eventually separating, allowing the rear wheel to turn inboard or outboard. This event could affect the vehicle's handling and could result in a crash resulting in injury and/or property damage.
Dealers have been directed to inspect the potentially affected vehicles to ensure the rear suspension toe link nuts are tightened to specification and, if required, the rear suspension toe link will be replaced.
Following the Canada recall, it was also announced today that General Motors has issued a recall for the SRX in the United States, as well, totaling 290,107 SRX potentially affected in the U.S. with the same issue. GM has also issued a recall in the U.S. for 2011-2012 Saab 9-4X vehicles for the same issue.