Calgary-based Foundation Automotive Corp. kicks off US expansion by purchasing 5 stores in Texas, North Dakota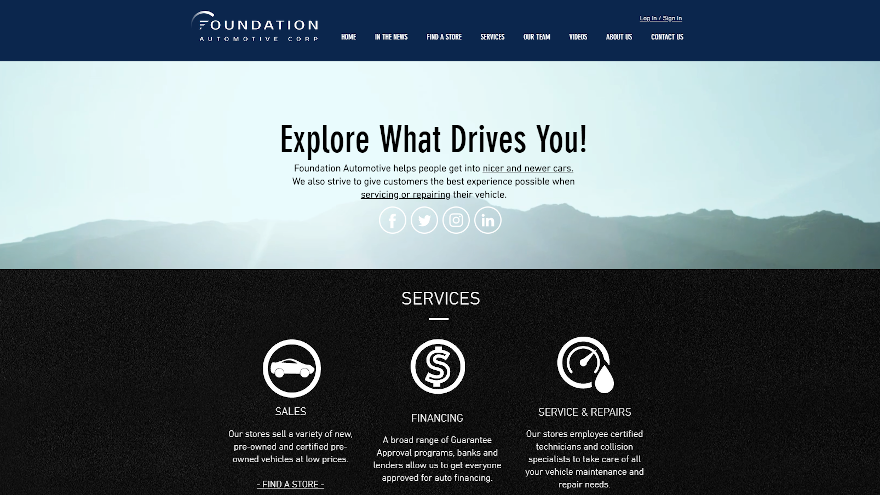 CALGARY -
Calgary-based Foundation Automotive Corp. has broadened its presence and entered the U.S. market, buying five stores throughout Texas and North Dakota.
In what the company calls "just the beginning" of its growth plans this year, Foundation has purchased:
— Henson Ford, Henson Chevrolet Buick GMC and Henson Chrysler Dodge Jeep Ram in Madisonville, Texas
— Kupper Chevrolet and Kupper Subaru in Mandan, N.D.
This purchase expands the group's store count from two to seven. Foundation plans on increasing its store count to 26 by the end of the year. All of the additions would be in the U.S.
"These stores represent just the beginning of our 2019 growth. They are good stores with good people running them., and we like that," Foundation chief operating officer Chuck Kramer said in a news release, referring to the five stores the group purchased.
"What we're doing is coming in and re-working some of the key processes, creating efficiencies and providing additional support. Proposed concepts and ideas have been received with enthusiasm and we anticipate quick rewards for everyone," he said.
Foundation's Canadian stores are Foundation Squamish Dodge Jeep Ram in Squamish, B.C., and Foundation Drayton Valley Dodge Jeep Ram in Drayton Valley, Alberta.