Can Automakers Shift Canadian Consumer Interest From Long-Term Loans Back to Leasing?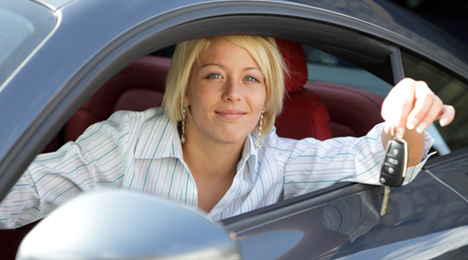 TORONTO -
Though analysts offered no short-term good news in regards to Canadian leasing levels, movement in the new-car market could spell more off-lease vehicles in the future.
That is, if OEMs are able to turn consumers away from long-term loans and point potential buyers toward leasing.
New-car sales in Canada are soaring. Why is this important to the remarketing industry?
Well, of course, "Everybody knows that to be a used car, at some point it has to be a new car, as well," Brian Murphy, senior manager Senior Manager, Automotive Practice – Canada at J.D. Power and Associates, told Auto Remarketing Canada laughingly.
So fundamentally, any significant changes in the new-car market affect the used-car market, as well.
The overwhelming trend in the new-car industry this year has been a shift toward long-term loans — 72 months or greater.
According to J.D. Power and Associates data, in 2008, Canada saw slightly over one third of new-car loans coming in at 72 months or longer.
In 2013, as of early November, the long-term loan penetration rate had almost doubled to rest at 63 percent.
"What that means is that if a consumer finances a car for 96 months or more, which is about 9 percent of Canadians, it causes them to keep the car slightly longer," warned Murphy.
"It simply means that car won't turn over into the used-car market as early as it once had."
This has the potential to create even more supply pressure on used cars simply because there may very well be fewer new cars returning to the market.
"A lot of this depends on what incentives the manufacturers put in place in the marketplace to get a consumer out of the car they bought years ago and into a new one," said Murphy.
"If long-term loans fundamentally change consumer behavior and cause them to keep the car even just a year longer, it decreases the number of cars that are leaving the hands of the first-time buyer for the used-car market," he continued.
How Does this Trend Relate to Leasing?
Well, first we have to take a look back at leasing trends during the past few years.
As leasing penetration fell off the cliff in 2008, it has "never really come back," said Murphy.
Instead, consumers have begun to take note of new-car and long-term loan incentives being pushed by the manufacturers during the worst years of the economic downturn.
According to J.D. Power data, around the end of 2007 leasing penetration in Canada was hovering at around half of the vehicles that made it off dealers' lots, which, of course, meant a good supply source of used vehicles.
"We all knew those were coming back in three to four years. And they probably make good used cars," Murphy added.
But once leasing rates fell, penetration hovered at about 15 percent until the end of 2010, after which rates crept up slightly.
That said, since the drop-off, leasing penetration rates have only reached above 20 percent once, Murphy said.
ADESA chief economist Tom Kontos explained that one can look at U.S. leasing trends a couple of years back to better understand where the Canadian market stands today.
"We are seeing the Canadian market follow a similar track as the U.S., but just a couple of years behind. We saw low leasing levels in the U.S. in 2011, 2012 and into 2013, and they have just begun to pick up," Kontos said. "Canada still has a year or two of low leasing penetration levels in store."
Now, Murphy said, leasing penetration in Canada sits at about 17.5 percent, "so three years from now that won't be a good story as far as used supply of cars goes."
Can Manufacturers Create The Shift?
That is, unless manufacturers can switch consumer interest back to leasing — or if they feel the need to.
"How it relates to leasing is that I think there is a risk to the business overall to keep a consumer in a car for that long, so manufacturers are starting to look at leasing perhaps as a way to control when customers come back into the market," Murphy said. "So if they take that on as an antidote to long-term financing, then leasing could pick up."
But it all depends on if the manufacturers see high long-term loan penetration rates as a problem.
Murphy said it is possible they will, noting, "If you put consumers in cars for seven or eight years, it's really long down that path that they will be in a positive equity position on the car, which makes it difficult to get them out of it."
If OEMs are troubled by this trend, they will most likely push incentives up on leasing, which may in turn push leasing levels back closer to pre-recession levels, spelling a potential used-supply surge for the remarketing industry.
That said, Kontos warned it is going to take quite an incentive push to break habits and turn consumers back toward leasing.
"If OEMs turn their focus to lowering the level of long-term loans, it is going to take a big push on leasing incentives to switch customers over. And it might not work right off the bat; customer habits can prove hard to break," Kontos said.
And it may not be soon, as consumers looking to manage their monthly budget and try to pay the least amount possible for transportation are taking advantage of long-term loan options.
"I would also say these long-term loans, coupled with what we call irregular payments, with the ability to pay biweekly or bimonthly, allow the manufacturers to advertise in the paper extremely attractive financing offers. It looks really great on paper," Murphy said.
"It's a wonderful marketing message and it helps with traffic. I think this is one of the reasons that Canadian automotive industry is headed towards a record year if things keep going as they have been. These long-term loans and very low interest rates are luring consumers to the showrooms, and it's working," he continued.
That said, time will only tell how sustainable the practice is, and what perhaps some of the negative effects will be.