Canada Dealership Debuts New Volvo Retail Experience Design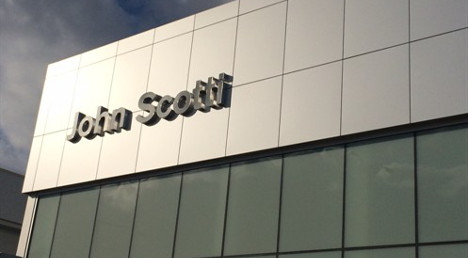 MONTREAL -
Montreal's John Scotti Volvo is the first dealership in North America to unveil the all-new Volvo Retail Experience.
The "Experience" is a revamped retail design concept, which aims at enhancing the customer experience while also focusing on design quality and contemporary aesthetics.
"The Volvo Retail Experience concept is a positive signal of Volvo's commitment to Canada as well as the brand's bright future in the automotive landscape," said president and chief executive officer Marc Engelen. "John Scotti Volvo is the first retailer in North America to showcase the Volvo Retail Experience concept demonstrating their continued dedication to the re-invigoration of the Volvo brand."
The company says the new look is designed to provide a "welcoming, accessible retailer for Volvo customers offering a warm accessibility that signals another positive illustration of the future of Volvo in Canada."
The Volvo Retail Experience Concept was designed to be universally applied, and management made an effort to create changes that would be adaptable to the whole retail network of Canada.
The concept focuses on contrasts for both the exterior and interior of the stores, and the design, furniture and lighting complement Volvo's professed loyalty to its Scandinavian heritage.