Canada Drives expands online car-buying platform to Ontario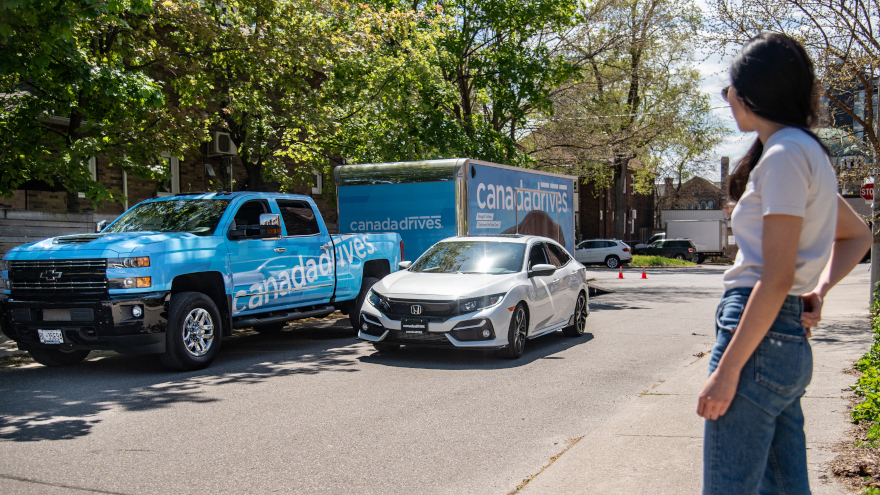 TORONTO -
Canada Drives announced Thursday it has expanded its online vehicle-shopping and "to-your-door" delivery platform into Ontario.
It debuted the platform in British Columbia last fall, a spokesperson confirmed, and plans to continue to expand throughout the country, with its sight set on being able to serve 80% of Canadians by the end of 2022.
Car buyers can use the Canada Drives platform for vehicle research and selection, and then pay for the car or arrange financing. They can also sign documents for the vehicle purchase through the platform and set up doorstep delivery, which can happen as soon as the same day, the company said.
"Having been a part of the automotive industry for the past 11 years, we have seen a shift in consumer needs and are confident that we can provide a more transparent, convenient and ultimately enjoyable car purchasing experience for Canadians," Canada Drives co-chief executive officer Cody Green said.
"We expect to see continued growth in online car shopping and will continue to expand our inventory and offering to meet that," Green said. "We are proud to be expanding the service and accessibility that Canadians have come to know and trust from Canada Drives and intend to serve as a leader in this industry."
Its current offerings include more than 1,000 vehicles for sale in Ontario and British Columbia, covering more than 35 makes and 170 models.
The company launched in 2010 and describes itself as Canada's largest "100% online car shopping and to-your-door delivery platform."