Canada Drives hires new CTO to build on 2021 growth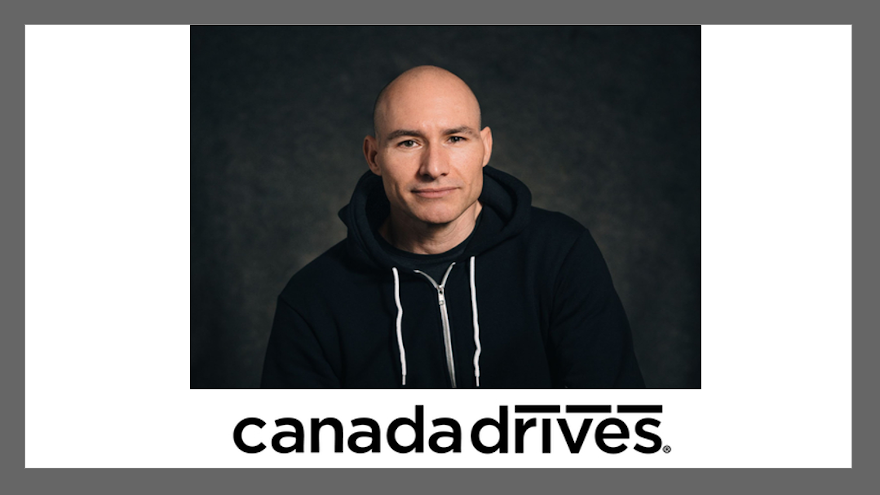 VANCOUVER, British Columbia -
Canada Drives tapped an experienced executive from the entertainment and gaming worlds to be its new chief technology officer.
On Monday, the 100% online vehicle shopping and to-your-door delivery platform announced that Darcy Reno has joined the Canada Drives executive team as CTO.
As Canada Drives continues to expand its vehicle buying and selling platform, the company said Reno will oversee product engineering teams and the technical direction of current and future products to ensure we are implementing the newest technologies to better serve its customers.
According to a news release, Darcy brings more than 20 years of experience in leading, operating and investing in hyper-growth technology companies. Darcy was previously head of technology and CTO at organizations such as MPC, Bardel Entertainment and Electronic Arts.
Darcy joins Canada Drives following his latest role as co-founder and chief executive officer of FNX Technologies, which was acquired by LFX Digital last year.
"Canada Drives has enjoyed tremendous growth as a digital-first company, leveraging cutting-edge technology to solve the everyday challenges of buying a car," Reno said in the news release. "I'm thrilled to support our mission to be the easiest way to buy or sell a car in Canada while continuing to drive positive change in the automotive industry."
Canada Drives said it currently has more than 2,000 vehicles available for sale across British Columbia, Alberta and Ontario, and inventory is rapidly expanding month-over-month.
And Darcy is being tasked with helping to keep those trajectories moving higher.
"We're excited to welcome Darcy Reno to the team as we continue to deliver a best-in-class digital shopping experience to our customers," Canada Drives co-CEO Cody Green said. "His experience in delivering scalable solutions for customer-centric products will be an incredible asset as we work towards fundamentally changing the way Canadians buy and sell cars."
Green went on to say, "2021 was an extraordinary year for Canada Drives as we brought the country's first truly 100% online car shopping experience to British Columbia, Alberta and Ontario. With Darcy as our technology leader, we're confident we can reach the ambitious milestones planned for 2022 and beyond."