Canada Drives now available to online auto shoppers in Alberta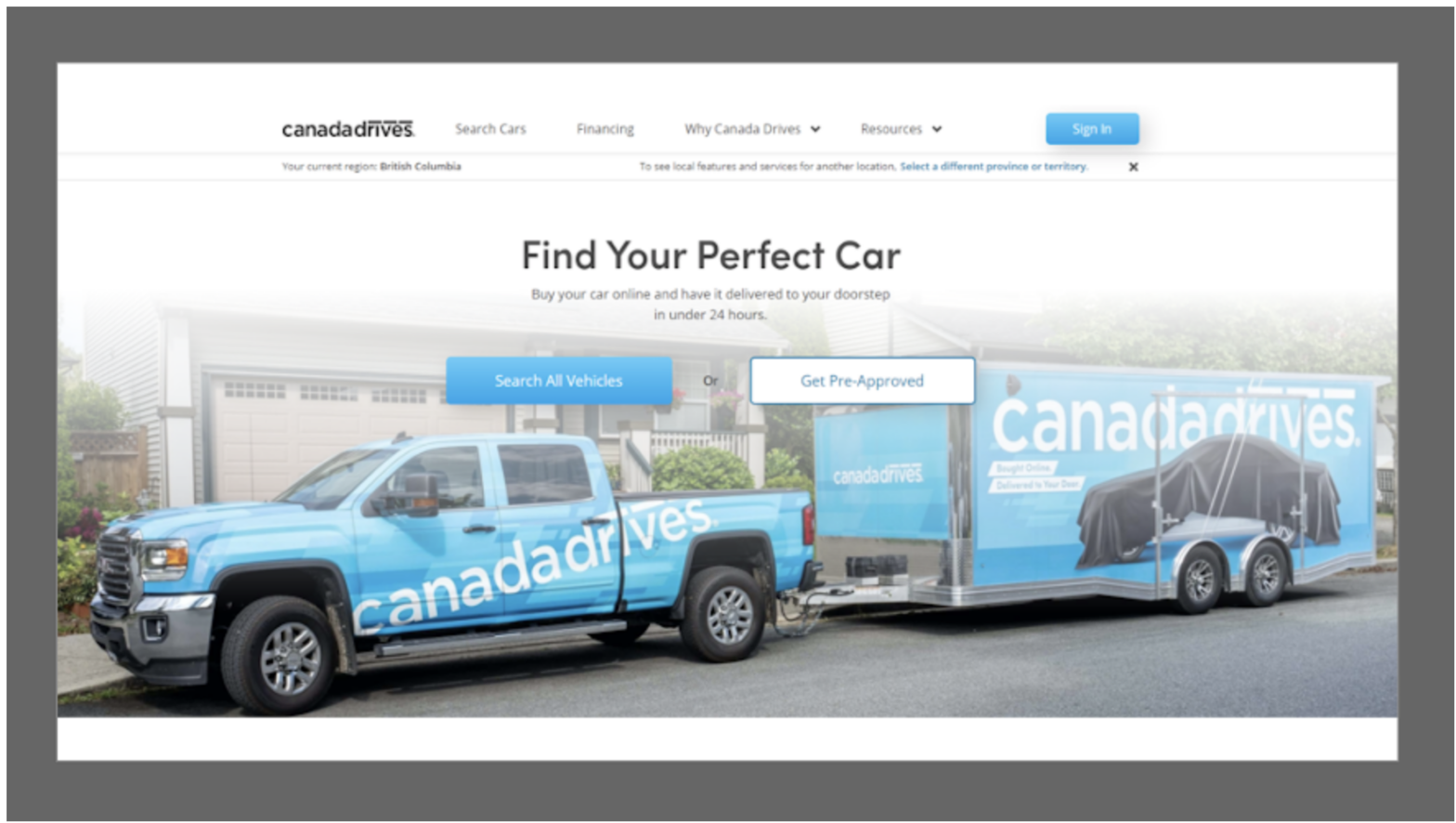 VANCOUVER -
Canada Drives has added f Alberta to its online car shopping delivery service network, following launches in Ontario and British Columbia.
This translates to Canada Drives' inventory of over 1,200 vehicles being available to 24 million Canadians.
Now, Albertan car shoppers can can pay in full or finance, sign all documents, and have their vehicle delivered to their doorstep — all as soon as the same day.
"Since launching, we've served thousands of Canadians who've put their trust in us to deliver a streamlined and stress-free end-to-end experience. From first click on our website to seeing your car dropped off on your driveway, we've fundamentally changed the way Canadians purchase vehicles," Canada Drives co-chief executive officer Cody Green said in a news release. "We're excited to bring this vehicle purchasing experience to Alberta, reaching a market that is passionate about vehicles."
This new launch in Alberta comes after a recent closing of $100 million in funding from led by Jeffrey Housenbold's Honor Ventures with participation from KAR Global and other strategic investors, that was allotted to go toward Canada Drives' continued expansion, plus the creation of over 200 jobs in the next 12 months.
Founded in 2010, Canada Drives has been one of the largest online automotive finance companies in the country, helping more than 1 million Canadians finance vehicles during the past decade.