Canada Drives receives more accolades from Deloitte Canada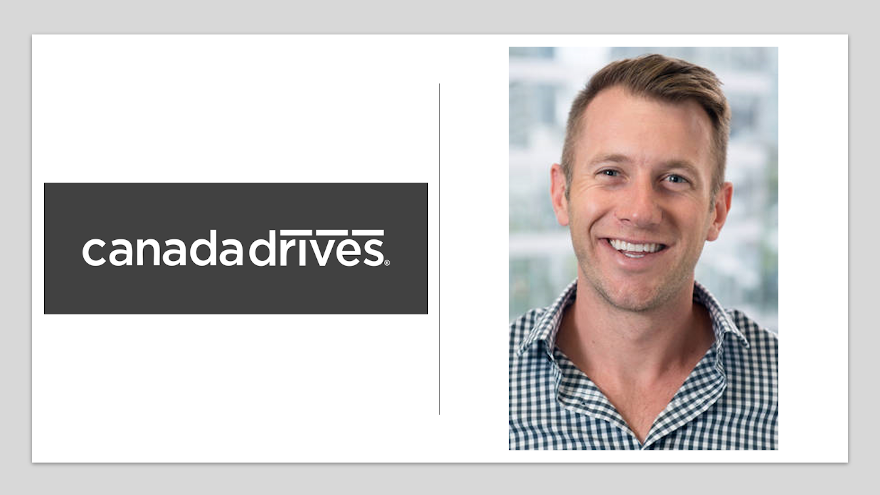 VANCOUVER -
Deloitte Canada continues to see quite a notable performance originating from Canada Drives.
According to a news release distributed this week, the fintech firm and online retailer has been presented with an Enterprise Fast 15 award from Deloitte Canada in recognition of its technological innovation, entrepreneurship and rapid growth.
The Enterprise Fast 15 leadership category is part of the Technology Fast 50 program and recognizes the fastest-growing enterprise-level technology, media and telecommunications companies by revenue-growth percentage over their last four years of operation.
Canada Drives ranked ninth on the list with a growth rate of 244%.
The company also announced that it has placed 386th on Deloitte's Technology Fast 500. With this achievement, Canada Drives highlighted that it marks its fifth consecutive year in the North American Technology Fast 500 ranking.
Canada Drives founder and co-chief executive officer Cody Green credited a culture of relentless innovation and customer-centricity for propelling the company toward this level of achievement.
"To see Canada Drives hold a place on these prestigious rankings for five years in a row is a testament to our unyielding focus on solving the real and ever-evolving problems facing our customers," Green said in the news release.
"I am extremely proud of our team's commitment to keep innovating and adding value to our customers, especially in these challenging times," he continued.
Eligibility in the Enterprise Fast 15 category requires applicants to meet the same criteria as for Technology Fast 50 nominees except they must have a minimum revenue of $10 million in 2016 and a minimum revenue of $25 million in 2019.
"We're delighted to recognize Enterprise Fast 15 winners, who are amongst the elite of Canada's technology sector, achieving world-class results and helping shape and transform the industry," said Erica Pretorius, partner and national leader for the Technology Fast 50 program at Deloitte Canada.
"Enterprise Fast 15 winners join the ranks of other global leaders across Canada. Their competitive drive, integrity and vision for the future propels and strengthens Canadian innovation. I can't wait to see where they take us moving forward," Pretorius went on to say.
Along with Canada Drives, the other Enterprise Fast 15 winners include:
— 360Insights
— AcuityAds
— Aucerna
— District M
— Docebo
— Doxim
— Eddyfi Technologies
— Financeit
— Geotab
— Helcim
— Kinova
— Paladin Technologies
— Sangoma Technologies
— SendtoNews
"Our winners can be incredibly proud of the impact they are making in Canada. They are living proof that innovation and adaptability are key factors in remaining competitive and thriving in unpredictable times," Pretorius said.