Canada, EPA plan to assess other diesel vehicles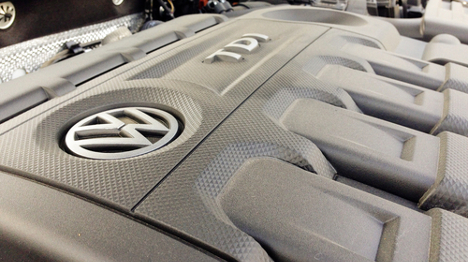 OTTAWA -
The VW emissions scandal — or Dieselgate, as the public has dubbed it — continues to unfold, as the automaker reported a shift in leadership last week and continues to be hounded by regulators across the globe.
For example, on Sept. 22, the Government of Canada opened an investigation into VW's alleged use of defeat devices to get around emissions regulations, shortly after VW Canada called for a stop-sale of the effected diesel models.
And this week, Environment Canada announced it is expanding its on-going collaborative work with the U.S. Environmental Protection Agency to assess other diesel vehicles for defeat devices, turning its sights on other brands and automakers, as well.
"Vehicles will be subject to a variety of tests including on-road testing using portable emission measurement systems. This collaboration will ensure we move as quickly as possible to test the broadest spectrum of light-duty diesel makes and models for potential defeat devices," the statement released on Monday stated. "Environment Canada is actively acquiring light duty diesel vehicles to test for defeat devices or other compliance issues."
Environment Canada also stated it's important to note these activities are separate from the VW investigation it announced on Sept. 22.
Just a day after Environment Canada announced it is looking into other diesel makes and models, multiple online reports indicated that VW OEM leadership in Germany is making plans to modify up to 11 million units worldwide to correct the aforementioned defeat device software. The plan is projected to cost $6.5 billion.
The entire incident certainly has escalated — to the point that Volkswagen replaced its top executive last week.
Furthermore, VW also confirmed on Tuesday what reportedly was in the works — with activities in the U.S., Mexico and Canada being consolidated as one new North American region and Winfried Vahland, formerly the chairman of the board of directors at Skoda, as the leader of the region.
The OEM indicated this newly formed region with Vahland at the controls as president and CEO will be effective Nov. 1.
Environment Canada's statement to start looking into other diesel vehicles for the same issue that brought about the VW investigation might be cause for worry for automakers as the scandal is already heavily impacting consumer trust in VW brand.
A recent survey by California-based AutoPacific shows only 1 out of 4 vehicle owners have a positive opinion of VW, compared to 3 out of 4 prior to hearing the recent news.
Its Audi brand is suffering, as well, as 29 percent of those surveyed said they have a favorable opinion of the brand, compared to 69 percent prior to the news break.
And trust is the automaker is waning, as well, since 64 percent of survey respondents said in light of the issue, they no longer trust VW.
"How Volkswagen handles this issue is critical. Trust in an important issue with consumers, and every brand works hard to maintain that trust," says Dan Hall, Vice President at AutoPacific.
Specifically, in Canada, the Volkswagen brand affected diesel models include:
The VW Jetta — from 2009-2015
The VW Golf — from 2010-2015
The VW Beetle — from 2013-2015
The VW Passat — from 2012-2015
The VW Golf Wagon/Sportwagon — from 2009-2015
The initial charges from the EPA also included the Audi A3 (model years 2009-2015).