Canada Hits Record for New-Car Sales in 2013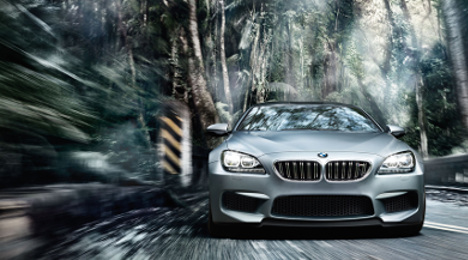 OTTAWA -
After years of post-recession lows, the Canadian automotive market reached a new record in 2013, according to analysis from the Canadian Automotive Dealers Association released this week.
A whopping 1.74 million new cars were sold in Canada last year, up 4 percent from 2012 sales.
This also marks only the second time ever the retail market in Canada has surpassed 1.7 million new-car sales and breaks a previous record set before the recession in 2002.
"This is great news for our dealer network, obviously, but also for the economy as a whole and for Canadian consumers," said Michael Hatch, chief economist of the CADA.
"Consumers are responding to an optimistic and rebounding industry, with high levels of product affordability and the best product choice we've ever seen. New-car prices have mostly defied regular inflationary pressures in the past decade and we're seeing that manifested in record levels of demand."
What spurred the sales increases in 2013?
Hatch explained the record was driven primarily by new-vehicle affordability and quality combined with "solid consumer demand."
While used vehicles remain expensive due to tight supply, manufacturers are pushing incentives, such as long-term loans, and lowering rates on new vehicles, turning many pre-owned customers into the new market.
Which automakers scored the most of these new customers?
It seems Toyota and BMW lead the pack, as these two automakers saw the most sales per dealer franchise, Dennis DesRosiers, of DesRosiers Automotive Consulting, shared in his latest newsletter.
According to CADA data, Toyota topped the industry in sales per dealer franchise at 706 units for 2013, just ahead of BMW at 705 units per franchise.
Interestingly, DesRosiers pointed out, Toyota is still behind pre-recession highs, as it sold 875 units per store in 2008.
And Toyota and BMW weren't the only automakers to make it out on top in 2013.
"Sales per dealer franchise climbed in 2013 for the majority of brands in the Canadian market," said DesRosiers.
As far as improvement goes, Jaguar saw the biggest percentage increase in new-car sales last year.
The luxury brand saw sales per franchise jump 96 percent to 55 units per store.
There weren't many company that saw declines in sales per dealer franchise in 2013, and the ones the did were mostly "sub-brands," DesRosiers pointed out.
Fiat, MINI, Scion and smart all saw declines in sales per dealer franchise last year, he said.
"Whether this indicates long term difficulties for these brands, or is just a minor growing pain, is one of the many issues that we will be following in 2014," DesRosiers concluded.