Is Canada Ready for the CPO Boom?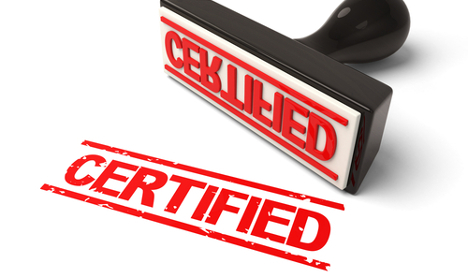 TORONTO -
The certified pre-owned market is growing at a rapid rate in the U.S., with 2014 marking the fourth record CPO year in a row, and Canadian OEMs are increasing certified sales, as well.
Is Canada ready for the CPO boom?
To help answer that question, Auto Remarketing Canada went to the heart of the market — the automaker CPO managers.
When asked what factors are pushing overall CPO growth in Canada, Bryan Leaitch, former manager of certified pre-owned at Mazda Canada, who recently took on position of national manager of distribution and logistics at Mazda Canada, broke it down into four different trends:
Dealers who have fully embraced selling a CPO brand are seeing increases in dealership profitability, customer retention and inventory turns.
Active dealer participation is increasing.
Customers in the lower end of the purchase funnel are becoming more aware and educated on the benefits of purchasing a CPO vehicle versus a late-model used vehicle
OEMs that are seeing success are continuing to invest in their CPO programs
Emmanuel Lichtenstein, national fleet sales, CPO and remarketing manager at Volvo Cars of Canada, also pointed out that increased exposure and marketing from OEMs have spurred the certified market onward, as well, tying into OEM investment in CPO.
"In recent years customers have been exposed to many marketing campaigns on behalf of CPO brands in Canada. Customers are now more educated and have learned to appreciate the value of a certified car," said Lichtenstein. "CPO allows buyers the opportunity to enjoy top of the line safety, technology and performance at affordable prices."
Mazda Canada's program, in particular, has only been on the market since March 2012, and although the company has seen increased sales growth every day, Leaitch said, "We still have a large opportunity to increase our sales further by increasing our dealer participation in the program."
Leaitch said his company is also looking forward to an increase in used-vehicle supply beginning in the spring of this year, due to Mazda's leasing program that was launched in April 2011.
And Mazda dealers aren't the only ones looking forward to such a trend, as used supply is expected to expand for the overall market this year, as well.
CPO As a Brand Entryway
For many vehicle shoppers, a new Audi or Volvo, for example, might not be in the budget, but certified pre-owned programs have been known to open the door to brands for consumers that might not have been able to afford them otherwise.
And, there is always the chance this customer will enjoy his or her experience in a CPO vehicle and then upgrade to a new ride the next time around.
At Volvo, Lichtenstein said, his customers have always been educated customers that appreciate great product at affordable rates, and "CPO vehicles serve as an opportunity to upgrade to a more equipped vehicle. Volvo customers see CPO Volvos as 'great value.'"
Leaitch echoed that sentiment, noting the CPO program provides a direct entry way into the brand for some shoppers.
"Many customers progress their vehicle needs to match their lifestyle needs. Meaning – customers who previously were purchasing 5- to 10-year-old vehicles are now looking to move into a newer used vehicle that is 2-3 years old, which CPO provides a match for," said Leaitch. "Eventually these customers will want/be able to purchase a new vehicle, and we are confident that the purchase and ownership experience we provide will keep them in the Mazda family."
Where Canadian CPO Growth is Headed
Now on to the question of the hour: Where is the CPO market headed in Canada from here?
Lichtenstein has high hopes and said at Volvo, management has definitely seen growth in CPO inquiries and sales and believe the trend will continue throughout 2015.
Illustrating that assertion, the CPO exec expects Volvo to experience 20 percent to 30 percent year-over-year CPO sales growth this year.
That said, although CPO growth is expected by many for the nation, it might not be quite as robust as the U.S. market for now.
"One reason for this is because most OEMs in Canada advertise their CPO programs in the lower part of the customer purchase funnel, as a result the overall awareness of CPO has not increased compared to the U.S.," said Leaitch. "On the U.S. side many OEMs implement low, mid, and even high level advertising strategies to help build brand awareness.
"The difference in advertising strategy is mainly due to the investment that OEMs in Canada are willing to make in their CPO programs."
Although Canadian automakers continue to invest, not all OEMs can implement full spectrum advertising campaigns, resulting in focusing primarily in the digital space and in the lower funnel, Leaitch explained.
He also pointed out that CPO sales will continue to growth, but at modest rates, in part because of an overall lower focus on used vehicles in non-domestic automakers
"Historically domestic OEMs have been strong at selling used vehicles, whereas import OEMs have not achieved the same new-to-used ratios; these ratios are improving, but not rapidly," said Leaitch. "The result of lower new to used ratios means the investment at a dealer level is not necessarily keeping up with market demand. "
An example of this trend would be having one manager at a dealership handle both new and used sales, versus having a dedicated manager for both departments.
"Typically, when a dealership is able to invest in their used-vehicle department, their sales and profits have increased. This increased focus then leads to improving all areas of their used-vehicle operations, CPO included. Why this is relevant is because the large majority of OEMs actively promoting their CPO programs are import OEMs," Leaitch said.
Added Benefits of Certified Growth
Of course, more sales means more profit for dealerships, but there are other added benefits to growing CPO sales, as well, such as trade-ins, service revenue and more.
At Volvo, Lichtenstein pointed out the CPO program helps Volvo dealers retain higher percentage of their lease returns and trade-ins in order to increase certified inventory.
"Volvo retailers are investing more of their marketing budgets into promoting CPO sales. With monthly CPO sales up, they see an instant return in their investment. It generates showroom traffic and increases profitability," he added.
And Leaitch went as far as to say all other departments within the dealership are positively impacted when CPO thrives.
"Service and parts departments benefit from the additional reconditioning that is typically involved with bringing a CPO vehicle up to brand standards. New vehicles benefit from CPO intenders that end up purchasing a new vehicle," said Leaitch. "The business office benefits from the ability to sell extended warranty plans to CPO customers, who are typically more open to these products, and include them as part of their monthly payment, which is usually affordable because of the low-rate purchase financing offered by the OEM for CPO vehicles."
Bottom line: As the CPO market continues to grow in Canada, used sales will increase, and in turn, dealership profit is bound to follow the upward trend.
Find this story and more content stemming from the Auto Remarketing Canada Conference in our March/April Auto Remarketing Canada Digital Magazine.