Canada on track for 2017 rebound in used supply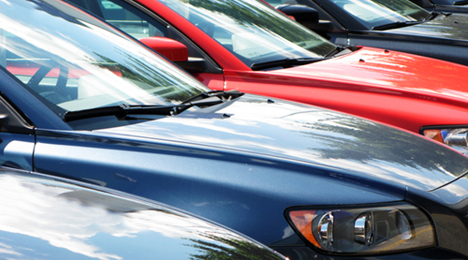 CARY, N.C. -
When it comes to a full-fledged rebound in Canadian used-car supply, the consensus seems to be: Not quite yet.
"That's at least a year off," Tom Kontos, chief economist of ADESA Analytical Services, said when Auto Remarketing Canada reached out to him and other analysts in September. "The biggest 'swing vote,' if you will, comes from leasing. With that still a bit down, I don't expect the recovery in used-car volume to hit until sometime in 2017."
And with Canadians taking on longer lease terms, "That kind of pushes out the recovery of off-lease volume, which is a big portion of all the used-car volume that we would see at the auction," Kontos said.
The onset of the recession in 2008 put a big dent in leasing volume in Canada. Prior to the recession, lease penetration was about 40 percent of all new-vehicle sales.
Brian Murphy, vice president of research and editorial with Canadian Black Book, echoed Kontos' sentiment in saying that much of the recovery hinges on "the fundamental return to leasing." When reached in September, he noted that lease penetration sat at about 25 to 26 percent — double the low of 12 to 13 percent toward the end of 2010.
Kontos said lack of equity also plays a role in supply shortages. During the recession, he pointed out, many Canadians started buying their cars with longer-terms loans: up to 72 months.
"The longer the term, the harder it is to get 'right side up,'" he said. "That puts a lot of people outside an equity position, which means they're not going to trade that car in for a while. That's another would-be source of used supply."
Geoff Helby of ALG agreed that next year is when we'll see a full recovery in used supply.
He believes that current growth in new-vehicle sales along with higher lease penetrations are on track to ease used-vehicle inventory constraints.
And leasing is on the upswing, he said, noting a 27-percent lease penetration industrywide when reached by Auto Remarketing Canada.
"Luxury is sort of maintaining, if you will, but growth from 2014 onward has been in the mainstream," particularly Hyundai and Kia, he noted.
ALG predicts 485,000 vehicles may come off lease this year — still well below 605,000 in 2010.
Also this year, Helby said, will be a restoration in the shortage of 3- to 4-year-old vehicles. This year and next, we're seeing an excess supply of 1- to 2-year-old vehicles, and through 2018, we'll see declining supply of 5- to 7-year-old vehicles.
Dennis DesRosiers of DesRosiers Automotive Consultants also asserted that record auto sales along with a rebound in leasing rates and a healthy fleet supply have helped to normalize used supply — even in the face of continued U.S. exports.
"We expect to see supply explode over the next few years," he said.
According to data provided by DesRosiers, total off-lease and off-fleet supply hit a post-recession low of 432,044 in 2013 and is expected to be back up over 800,000 — as was the case prior to 2012 — sometime between 2018 and 2019. This year, the figure is forecast to be 620,276.
Demand from U.S. buyers
Eating into Canadian supply has been a healthy U.S. appetite for used vehicles spurred by a favorable exchange rate.
So is demand from southern neighbors still strong?
"With the dollar in the mid- to high 70s, it certainly attracts a number of U.S. buyers," Helby said.
"The dollar tanked early this year for a very short time in late January; we bottomed at about 68 cents. It's bounced back about a dime since then. That affects U.S. buyers," Helby said. "The other thing we have to consider now is there's a longer waiting period at the border, which is starting to cause U.S. buyers to pull back."
And as the U.S. sees more of an excess used supply situation, that is going to curb the appetite of some U.S. buyers, he pointed out.
"There are still U.S. buyers that are coming here and purchasing. But they have specific needs, specific appetites."
Murphy said that Black Book's auction spotters are seeing U.S. demand for larger trucks and SUVs.
Kontos pointed out that even with a strong U.S. dollar, more buyers may be opting to stay south of the border.
"A lot of people put U.S. buyers as a dynamic that is driven by exchange rates, but that's not the only factor," he said. "Another key factor is the softening wholesale market in the U.S. will keep more buyers in the U.S., even if the U.S. dollar stays strong. If you can meet your needs without going outside of the country, you're going to do that.
"A dealer is going to think twice if prices are fairly economical at home. That dynamic is still there but it's waning a bit. It peaked in the last several months. Now the market in Canada is more driven by the Canadian dealers without as much input from U.S. buyers."
Wholesale prices
So what can we expect as supplies rebound and prices soften?
In its June Risk Outlook report, RVI Group predicted that used-car prices will fall 16.5 percent by 2019, with pressure starting to build in 2017.
"As far as lease supply versus the foreign exchange rate, we see this having similar impacts downward on future car prices," Wayne Westring, manager for RVI Analytical Services at RVI Group, told Auto Remarketing back in June, noting that of those two factors, growing off-lease supply would have the bigger impact.
As leasing gains ground in Canada, there's one thing people should be asking.
"The golden question I think is, what happens to those vehicles?" said Murphy. "Does the OEM captive lender have a plan to divert that vehicle? Is it bought by the grounding dealer? Is it sold in a closed auction to other dealers and put into a CPO program or are they going to put the vehicle out to auction?
"Cars coming back from lease are already happening," he continued. "But what happens to those cars?" Murphy said it's Black Book's opinion that residuals will be trending downward.
"My view is that this time next year, prices will be lower than they are today. It's just because of better supply."