Canada-Wide Class Action To Address Takata Airbag Defects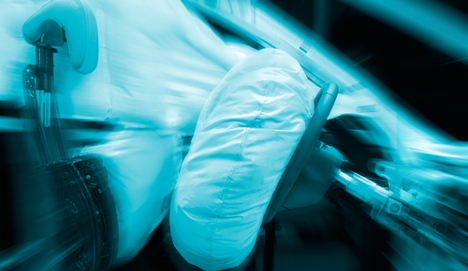 CALGARY, Alberta -
Days after Toyota and Honda announced they are calling for a coordinated industry-wide joint initiative to independently test Takata airbag inflators that have been the subject of recent recalls, the Merchant Law Group announced it is launching Canada-wide class action litigation in Ontario and Saskatchewan regarding the defective airbags.
The airbags in question contain inflators that may rupture under intense pressure and have been the subject of 8 million recalls in the U.S. and an estimated 400,000 in Canada.
The class action litigation was launched this week with the Canadian courts against the Takata Corporation and its subsidiaries seeking financial compensation for all Canadians whose vehicles may contain defective airbags, the law group explained.
"This class action seeks Canada-wide compensation for vehicle owners against Takata in relation to its defective and dangerous airbags." said Tony Merchant, senior partner with Merchant Law Group. "Hiding safety information as alleged in this litigation has no part of responsible corporate behavior."
Merchant Law Group pointed out U.S. lawmakers and regulators, specifically the National Highway and Safety Traffic Administration, chastised Takata earlier this week for ignoring a call by regulators to expand the nationwide recall of vehicles containing the defective airbags.
National class action lawsuits were launched on Dec. 1 in Ontario, and Dec. 4 in Saskatchewan.
Merchant Law Group is asking those who wish to follow the Takata class action to provide their contact information.