Canada's auto industry expected to see profit of $2.3B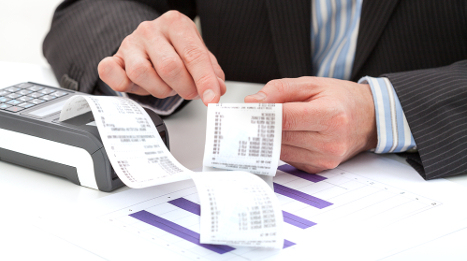 OTTAWA -
Though the suffering Canadian exchange rate is making it a bit more difficult for dealers deciding whether to retail their used units or sell them wholesale over the border, that very same issue is driving profits up for the country's auto manufacturers.
The Conference Board of Canada — which provides economic forecast reports — shared this week a weaker loonie is expected to increase Canadian automakers' profit to $2.3 billion this year, in part due to increased competition in domestic vehicle production.
Record North American new-vehicle sales are also expected to contribute to the increase.
"Strong economic fundamentals, ultra-loose credit conditions and low gas prices are fuelling North Americans' appetite for motor vehicles," the report stated.
According to the company's Spring 2015 Industrial Outlook reports, the forecasted profit would be almost double the $1.3 billion auto makers brought in last year.
"With more than 80 percent of the vehicles produced in Canada exported to the U.S. market, the lower Canadian dollar is a boon to the industry's bottom line," said Fares Bounajm, an economist with The Conference Board of Canada. "The lower exchange rate means that cars made in Canada fetch a higher price in Canadian dollars when they are sold in the U.S."
The report shared though new-vehicle sales in Canada have reached records for both of the last two years, they may have reached a "saturation point," due to a weaker labor market and the collapse in oil prices.
The said, once again the report brought up the point that in the U.S., the labor market is performing well with pent-up demand pushing sales growth that could benefit automakers selling across the border.
The report also took a look at production, and said that though the Canadian auto and parts production has been relatively flat since the beginning of the year, due to two plants preparing for new models, the industry is expected to rebound.
Overall auto production is expected to jump up by 2.5 percent this year.
The report stated this boost would be due to "the depreciated dollar and the resurgent popularity of light trucks, which make up about 60 percent of the vehicles produced in Canada."
In fact, sales of light trucks have fueled the majority of growth in new sales in Canada as of late.
According to recent Dealertrack Technologies TradeTracker reports the Ford F-150 continuing to top the charts as the vehicle most appraised overall at dealerships across the country, perpetuating three-month and year-long trends.
Jim Williamson, the general manager and dealer principle for Williamson Chrysler in Uxbridge, Ontario, shed some light on the situation.
"It's been a strong trend over the last few consecutive years of year-over-year growth in the truck segment," Williamson said. "If you look back over the past 10-plus years, trucks have come a long way in technology, comfort, fuel economy and consumer acceptance."