Canadian auctions to adopt NAAA standards program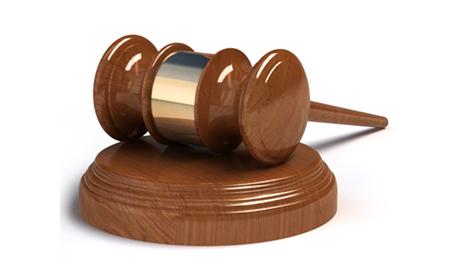 FREDERICK, Md. -
Canadian auto auctions are officially adopting the National Auto Auction Association's uniform system of used-vehicle quality standards next month, NAAA said in a news release late Tuesday afternoon.
Beginning June 1, Canadian auctions will implement NAAA's National Certification Standards, meaning the association's entire North American membership will have access to the program that NAAA launched in 2011.
NCS, which the International Automotive Remarketers Alliance has endorsed, provides three quality levels (platinum, gold, silver) to manage requirements of various vehicle types.
It includes a 48-item criteria checklist to address vehicle selection. There are inspection, reconditioning, and marketing requirements, as well. The guidelines are provided in English, French and Spanish on NAAA.com, which also includes metric measurement conversions and the changes needed to comply with the Canadian Federal and Provincial laws and regulations.
"Since its initial implementation in the U.S. over five years ago, NCS has proven effective with achieved its goals of building, promoting a greater understanding including trust and confidence among auctions, buyers and sellers," Frank Hackett, chief executive officer at NAAA, said in the news release.
"Auctions here have seen that NAAA Certified means better business practices that translates to better business success, and we're glad that our Canadian members have decided to employ this easy-to-use tool that, while comprehensive in its scope, requires only a minimal investment of time for both training and application by auction staff," Hackett said.
Dan Heinrich the senior vice president of remarketing at GM Financial, said the program goes beyond a ratings system.
"We use the Gold and Silver standards in the U.S. for our vehicles because we've found that reconditioning to those levels brings more value as a consignor for at least two reasons," Heinrich noted. "First, it's the extra time and effort put into the work to meet those standards, and second certification by the program instills confidence in our buyers."
John Paonessa, GM Financial's vice president of Canadian remarketing, said NCS can provide the Canadian remarketing business with the same benefits.
"This system creates a common method of comparison and transparency in transactions — whether in-lane or online, at any auction, anywhere — which builds trust by removing doubt," he said. "And that promotes peace of mind and a higher degree of comfort among auctions, buyers and sellers for the benefit of all. We look forward to launching the program at GM Financial's June 14 elite sale at Manheim Toronto."
Hackett added: "From our beginning in 1961, we've used good common sense every day in resolving subjective evaluations of damages and defects in everything from writing condition reports to arbitration decisions, but having a uniform set of standards will be helpful to our auction staff and valuable to our customers. Adopting the program guarantees that everyone is on the same page and NCS certification gives us that seal of a quality vehicle recognized across the industry."
He also noted that implementation could take some time, as it is an industrywide process.
"We encourage Canada's auctions to adopt NCS as soon as possible and inform their national accounts that they're on board with the program," he said.
For more information or to download promotional material, visit NAAA.com.