Canadian Black Book continues to expand leadership team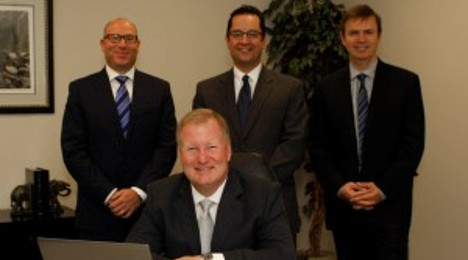 MARKHAM, Ontario -
Along with other recent appointments to the front office, Canadian Black Book continues to boost its executive leadership team under president Brad Rome with the hire of Cole Reiken as the new vice president of digital strategy and product management.
Reiken's background includes working with Kijiji.ca, Driving.ca, autoTRADER.ca and eBay Motors.
"Canadian Black Book has shown time and again its ability to see the opportunities within the industry and distribute its data and insights across multiple channels," Cole said in a news release. "Having been in the office now for a few weeks, it's obvious that I'm surrounded by keen auto industry talent, and this company's direction towards innovative digital industry solutions is abundantly clear to me."
This follows the hiring of Brian Murphy as vice president of research and editorial earlier this year, and Richard Phillips moving into the role of vice president of business development and marketing after coming aboard as a consultant late last year.
"We have an unmatched, dedicated team at Canadian Black Book, but these new additions to our senior management team will open doors for us to continue on our path of adaptation and innovation," Rome said in a news release. "The auto business is in constant flux and the team we've assembled has been built to address the changing needs of our industry."
The three new executives complete Rome's senior management team, which also includes Allison Goodwin, Yves Varin, Yolanda Biswah and Dennis Cartier.
Last month, the company formally announced that longtime leader Kathy Ward was retiring. Rome has been president since early 2015.