Canadian Black Book data now fuels Momentuum's FileAssure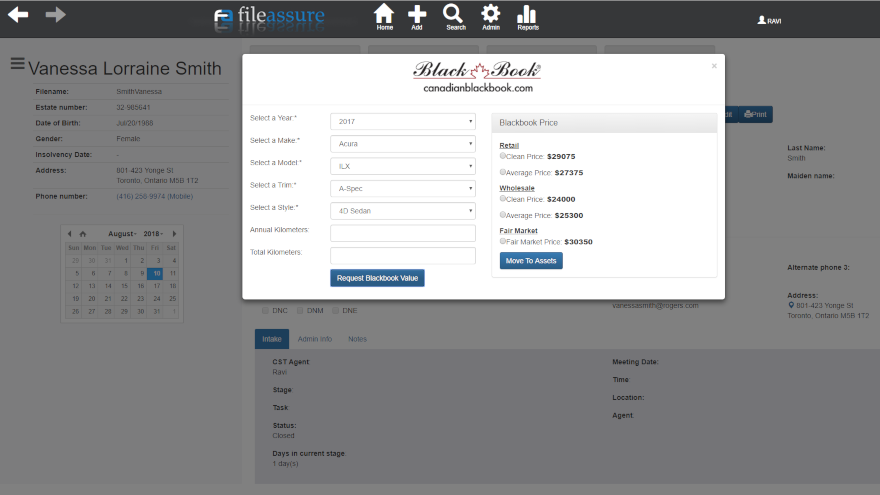 BURLINGTON, Ontario -
On Wednesday, Momentuum BPO highlighted that the company strengthened its FileAssure solution through a partnership with Canadian Black Book.
Officials explained that trustees using FileAssure across Canada will gain access to client vehicle values via Canadian Black Book's data set.
"We are always listening to the needs of the insolvency industry and looking for ways to enhance their experience through our technology, because we fully understand how valuable time is for a trustee," Momentuum president Matt Yeatman said.
"A vehicle's value is a key piece of the client's financial situation, and we wanted to digitize this step to acquire accurate values and integrate them into our platform easily," Yeatman continued.
The addition of Canadian Black Book values to FileAssure will enable instant access this valuation data much earlier in the process during the client intake step. The data will populate directly into the client record, after merely inputting the vehicle VIN or the vehicle year, make, model and trim level.
More specifics, such as vehicle mileage or equipment and options can be input to fine-tune value accuracy.
"Canadian Black Book has worked closely with the financial industry, since our inception over 55 years ago," Canadian Black Book president Brad Rome said. "Today we continue to grow this core competency with this new relationship with Momentuum, illustrating our commitment to working with top innovators to help put our data into the hands of Canada's financial restructuring experts."
FileAssure leverages data partnerships from a variety of reliable sources. The company insisted this process can ensure that trustees have the best information during client onboarding, as well as providing that information when it is needed to streamline workflow.
At its core, the system can capture prospects, gather and manage pertinent financial data, communicate and schedule meetings with clients, provide proven digital record management and more.
"We have successfully digitized documents in the industry, and now we've achieved our goal to systematically program the intake process and provide the Canadian financial restructuring industry with timely, relevant and accurate data as early in the cycle as possible," Yeatman said.
"Our partnership with Canadian Black Book is another example of how by uniting and integrating trusted sources of data FileAssure helps further automate administration for the industry," he went on to say.