Canadian Black Book enters lead-generation game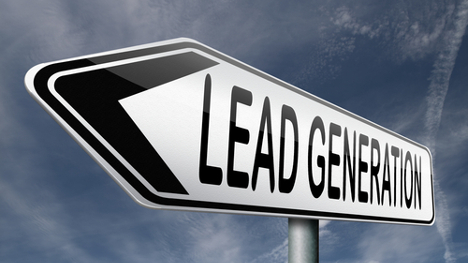 MARKHAM, Ontario -
Sixty to 70 percent. That's the varying statistic of visitors on the Canadian Black Book website that say, during its evaluation process, they're interested in purchasing a vehicle in the next month.
That's according to the Brad Rome, CBB's president, while discussing his company's motivations with Auto Remarketing Canada behind its June 29 launch into the lead-generation business.
"We've been looking to do this probably for about the last year," Rome said. "It's been more of a strategic decision, to be honest with you, to get into the lead-generation side of things."
Why is a decision like that good strategy? According to Rome, the lead-generation business in Canada is on fire right now.
"Lead generation is something that's really come to the forefront, I would say in the last 18 months more than anything, in Canada," Rome said. "Dealers really seem to be looking for those third-party leads now. So we heard the demand and we said, 'we've got do something about this because we have the perfect website to be able to generate some of those leads.'"
What makes the site perfect for lead-generation purposes? That idea circles back to the statistics, which are a reflection of every visitor who receives a trade-in evaluation from CBB: to get the estimated value of their trade-in, they've got to answer a few questions.
What vehicle do they have now? What vehicle are they interested in purchasing next? What time period are they looking at in terms of getting into a new vehicle?
"The key is this is somebody that is way down in the purchase funnel," Rome said. "We ask people where they're at, as far as their purchase decision is concerned, and nearly 60 to 70 percent of the people that look up the value of their trade-in are going to be purchasing in the next month."
Opting into what CBB has coined as the "CBB Trade-In Connection" is not at all mandatory for the customer. If they decide they don't want to be connected, they don't have to. It's simply a tool to connect dealers to customers. They receive their vehicle value regardless of their decision.
The ones who do opt in, however, can be "one heck of a strong lead" according to the company's president.
"If somebody actually takes the time to fill out this form, to say they want to be connected, they're definitely somebody who is ready to make that purchase decision," Rome said.
Although it's only been out a few weeks, Rome says the response from dealers has been positive.
"So far it's been very, very good," Rome said. "Again, it comes down to it's not for every customer who is out there. But we're cautiously optimistic that it's a service that customers are definitely looking for and obviously the dealers, knowing that they're certainly hungry for leads, will look after those customers."