Canadian Black Book renames golf tournament in memory of Kathy Ward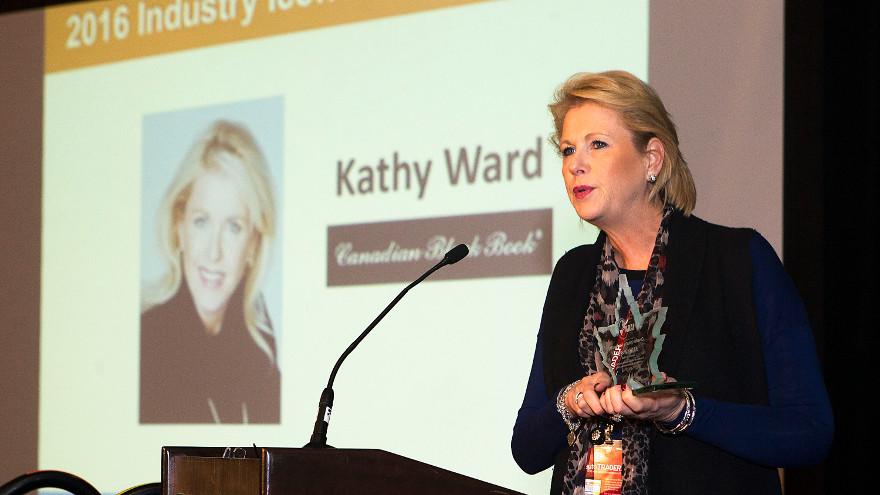 MARKHAM, Ontario -
Canadian Black Book is renaming its annual Canadian auto industry golf tournament.
From now on, the tournament, which is in its 21st year, will be called The Canadian Black Book Kathy Ward Golf Tournament, in memory of the company's former chief executive officer.
Ward, who worked at CBB for nearly 30 years, passed away from cancer in December. The company said the annual charitable golf tournament, which benefits the Tim Horton Children's Foundation, was a "favorite day" for Ward, who counted the tournament's founding as one of her key accomplishments.
The tournament is scheduled for Sept. 10 at Magna Golf Club in Aurora.
"Kathy loved to golf and mingle. This was her favorite day of the year. She was so happy to support the Tim Horton Children's Foundation each year," Harm DeJonge, husband to the late automotive leader, said in a news release.
"William and I are touched by this gesture, one that I know Kathy would love, to have Canadian Black Book honor her in such a meaningful and appropriate way," he said.
Once CBB president Brad Rome told DeJonge of the idea for the tournament, DeJonge offered to match any donations made in Ward's memory up to $50,000 through the end of the event.
"Harm and the family have been through so much lately. For him to step up like this just adds to Kathy's legacy; I can feel her smiling and being proud," Rome said.
"Making the cheque presentation this year along with Harm to the Foundation will be a proud moment, knowing the amount of money will surely make a meaningful difference to a lot of kids, and that would make Kathy happy," he added.
CBB expects registration for the tournament, which is limited, to fill quickly. Sponsorship and tournament grouping inquiries can be directed to Dave Cook at dave@instylepromos.com.
Donations to the Tim Horton Children's Foundation in memory of Kathy Ward can be made at https://www.timhortons.com/ca/en/childrens-foundation/index.php.