Canadian car market may have CPO momentum in store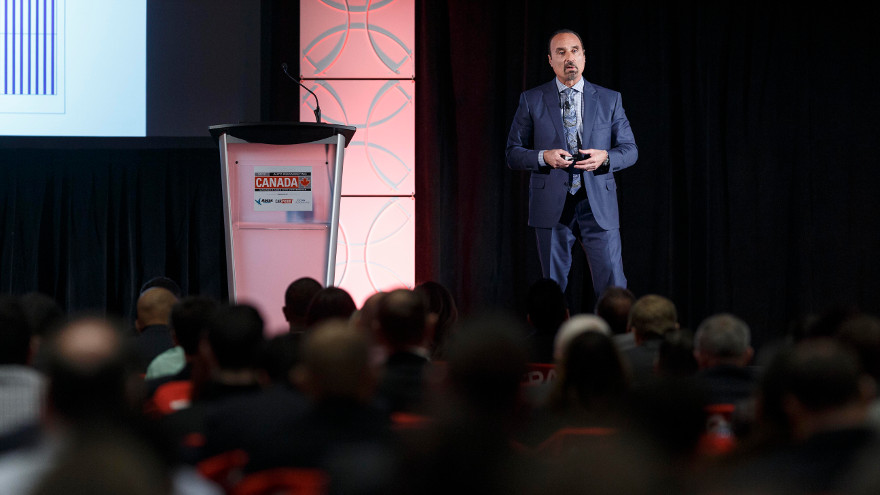 CARY, N.C. -
If certified pre-owned vehicle sales in Canada appear strong, that may only be the tip of the iceberg.
That is, if it follows the pattern of the CPO market in the U.S., which took some time to develop but certainly "caught on … in a big way" during the last decade.
KAR Auction Services chief economist Tom Kontos believes Canadian CPO car sales will remain on the upswing and give a boost to used-car values.
"Certification seems to be another sort of avenue that will probably be helpful to the Canadian market going forward. Certification really caught on in the U.S. in a big way over the last ten years, but in Canada, it's a little more embryonic, though growing," Kontos said in a phone interview with Auto Remarketing Canada correspondent Sarah Rubenoff.
"I would expect certified used-vehicle sales continue to grow in Canada and provide demand/supply support to wholesale values because those off-lease units that start coming back are perfect candidates to be certified cars," he said.
From 2013 through 2017, there were an average of roughly 225,000 lease returns each year in Canada, said Canadian Black Book's Brian Murphy. However, the average for the 2019-2021 time frame is expected to be 400,000 lease returns annually, he said.
So look for the CPO "candidates" to be plentiful in coming years.
And look for more used-car analysis from both Kontos and Murphy at next month's Auto Remarketing Canada Conference. Both are speakers during the two-day event, which is being held March 27-28 at the Westin Harbour Castle in Toronto.
CPO sales from January, full-year 2017
As far as the present, certified sales are already showing some strength, based on the numbers provided by automakers in Canada.
Mercedes-Benz had its strongest January ever for CPO, moving 862 vehicles for an 11.5-percent year-over-year gain.
In full-year 2017, Mercedes moved 13,344 certified cars — its best-ever year for CPO and a 5.1-percent improvement.
Volkswagen also had its strongest January ever for certified and an all-time annual record.
Its 1,318 CPO sales last month were up 17.6 percent year-over-year. And with 17,338 CPO sales, 2017 was the best year ever for VW CPO and a 13-percent year-over-year gain.
Hyundai sold 716 certified vehicles in January, up 32 percent year-over-year. This was its strongest month in six years. In 2017, Hyundai sold 9,125 certified vehicles, compared to 6,101 in 2016.
At Porsche, January CPO sales were up 19 percent at 143. This follows a 2017 that saw the brand sell 2,150 certified cars for the year (up 13 percent).
"Porsche Approved Certified Pre-Owned had a stellar year in 2017 with growth above expectations. With a brand such as Porsche and its rich history, it is wonderful to see that the passenger car business is just as healthy as the ever growing SUV segment. Pre-owned 911s and Panamera had a great year respectively — and Macan did exceptionally well bringing new clients into Porsche Centre showrooms and ultimately, the Porsche family," Farouk Giga, national pre-owned manager at Porsche Cars Canada, said via email.
"2018 promises more of the same with January already showing strength over the same time last year. We look forward this year to an increase in Porsche Approved CPO market share, higher pre-owned and Porsche Classic sales but most importantly, providing the best client experience in the business," Giga said.
Over at Audi, there were 618 CPO car sales in January for a whopping 45.8-percent year-over-year gain. In 2017, Audi sold 8,441 units, increasing its annual sales by 23.5 percent.
Volvo sold 148 certified vehicles for January, up 2.1 percent from January 2017.
For full-year 2017, it moved 2,097 CPO vehicles, down from 2,324 a year earlier. Volvo's objective for 2018 is to move 2,806 certified vehicles.
At Toyota, there were 2,213 CPO sales in January, up from 1,986 a year earlier. Toyota moved 31,010 certified vehicles in 2017, compared to 25,880 in 2016.