Canadian Class Action Launched Against GM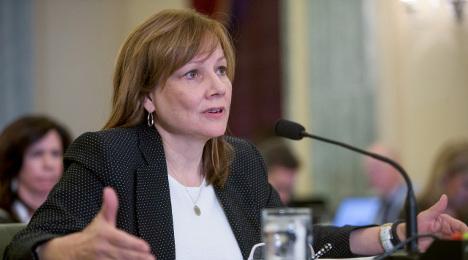 REGINA, Saskatchewan -
General Motors is under fire from both Canada and the U.S. as investigation into its recalls involving ignition switch defects — which includes more than two million GM vehicles worldwide — continues.
Specifically, the defect affects 235,855 vehicles in Canada, and Merchant Law Group LLP recently launched a Canada-wide class action against the manufacturer concerning the recent recall of an ignition-switch allegedly linked to 13 accidental deaths.
"The ignition switch defect is a widespread problem affecting more than 235,000 General Motors vehicles in Canada. Owners of these GM vehicles are at risk and can experience a sudden unexpected loss of power and engine shut down due to the ignition defect alleged by this class action. Our class action seeks compensation for affected vehicle owners and proper repair of these GM vehicles," stated Tony Merchant, Q.C., of Merchant Law Group.
The national class action states the affected GM vehicles "suffer from a design defect which puts drivers at risk of the ignition switch disengaging from the 'ON' position to the 'OFF' position" while driving, resulting in loss of electrical power, loss of power-steering function, loss of electrical brake-assisting and/or loss of air-bag function."
GM models affected by the ignition switch defect include:
2004-2005 Chevrolet Cobalt
2006-2007 Chevrolet HHR
2005-2007 Pontiac G5
2006-2007 Pontiac Solstice
2003-2007 Saturn Ion
2006-2007 Saturn Sky
The recall issues plaguing GM are escalating as the weeks go by.
Late last week, General Motors confirmed another widely reported negative development for the OEM — that it issued a stop sale of the Chevrolet Cruze from the 2013 and 2014 model years equipped with 1.4-liter turbo engines.
GM spokesperson Alan Adler indicated the bulletin sent to U.S and Canadian franchised stores late last Thursday covers about a third of the Cruzes in dealer inventory.
"We will share any updates as they become available," Adler said with offering any further specifics as to why the vehicles no longer should be sold.
This development came just days before new chief executive officer Mary Barra would testify on the U.S. Capitol Hill. Both the U.S. House and Senate are holding hearings this week in regard to the recall of older vehicles with ignition problems that led to a dozen deaths because the units stalled unexpectedly and disabled airbags.
Much to the frustration of lawmakers who are members of the U.S. House Subcommittee on Oversight and Investigations, Barra could not give direct answers to pointed questions during Tuesday's hearing regarding the automakers handling of ignition switch problems in millions of recalled vehicles.
Barra often referenced the ongoing efforts of U.S. Attorney Anton Valukas to conduct "a thorough and unimpeded investigation of the actions of General Motors."
When representative after representative wanted Barra to answer either "yes" or "no" as to when the OEM knew problems with ignitions in several discontinued models that weren't recalled until several weeks ago, the GM boss who has been on the job only for a few months continued to point to the information the OEM is hoping to uncover that's eventually led to a dozen deaths.
"I'm anxiously awaiting the results of his study," Barra said several times throughout the course of the more than two hours she testified on Tuesday.
GM announced late last week that it's expanded its recall to cover more than 2 million units to replace the ignition in units such as the Chevrolet Cobalt. Lawmakers wanted assurance the new parts meet the automaker's specifications.
For more information on the U.S. Senate and House hearings regarding GM recalls, see the sister publication Auto Remarketing's story here.
Editor's Note: Nick Zulovich, staff writer, contributed to this report.