Canadian CPO Sales Start Off With a Bang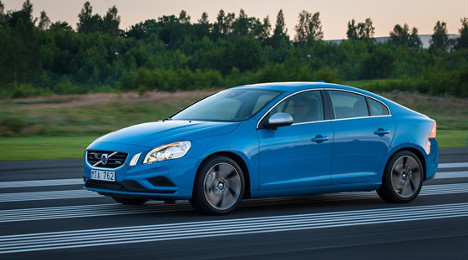 TORONTO -
2014 is off to a good start for certified pre-owned sales in Canada, as many manufacturers reported double-digit CPO growth.
Two Euoropean automakers even reached sales records for the month of January.
Porsche Canada sold 66 CPO units in January, reaching a record for the month.
Highlighting the OEMs that notched double-digit growth, Mercedes-Benz Canada "recorded an excellent start to the year," officials said, selling 799 vehicles in January.
This is an increase of 76 units or 10.5 percent compared to the same time period last year.
Volkswagen Canada also experienced significant CPO spikes last month, selling 1,228 vehicles in January, up from 1,061 sold during the same period of 2013.
This growth constituted a 15.7 percent increase year-over-year.
"Volkswagen dealers have once again raised the bar with 1228 CPO sales which is the best-ever January," said Luigi Fiorino, manager, used-vehicle sales, VW Canada.
Wrapping up the European automakers, Volvo Cars of Canada reported a year-over-year decrease, but January results were well above December 2013 sales.
Volvo sold 101 CPO units in Canada during January, compared to 107 during the same period of 2013, for a 5.6 percent year-over-year decrease.
That said, last month's sales are up considerably from December's 60.
"January certified pre-owned sales saw an an increase of 68.3 percent over the previous month.," says Emanuel Lichtinshtein, national fleet sales, CPO and remarketing manager, Volvo Cars of Canada Corp. "Our competitive program continues to provide an attractive offer to consumers, resulting in a positive forecast for 2014 CPO sales."
Switching over to the Asian automakers, Mazda Canada reported a slight year-over-year decline last month.
The company sold 346 CPO units in January, down from 389 sold during the same period of 2013.
Lastly, Toyota also experienced slightly lower CPO sales, with 1,443 certified vehicle sales in January.
This is compared to 1,569 sold during January 2013.