Canadian dealer groups respond to COVID-19 pandemic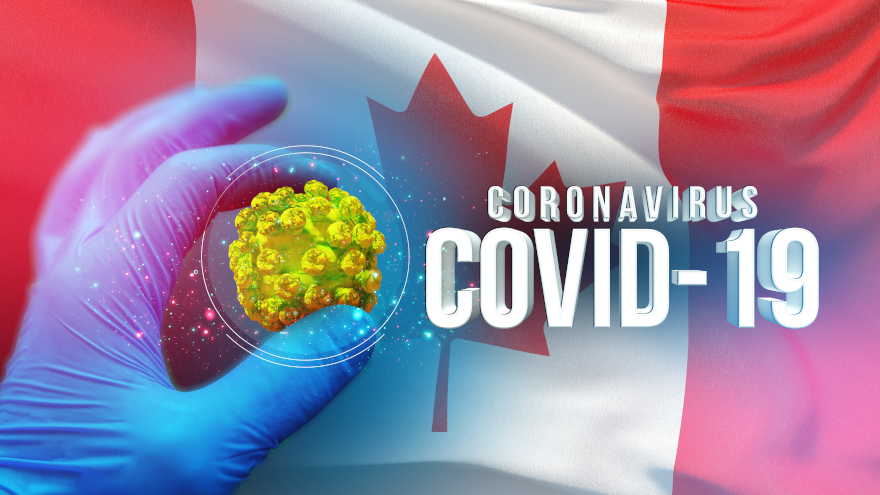 CARY, N.C. -
UPDATED: Story has been updated to reflect OpenRoad's new strategy.
In light of the COVID-19 pandemic, here is a roundup of how some dealer groups in Canada are responding,
AutoCanada, a dealership group with locations in eight Canadian provinces and Illinois, announced Wednesday it would temporarily suspend certain operations at its New Brunswick, Quebec and Illinois stores, per government orders regarding the closure of non-essential businesses amid the COVID-19 pandemic.
AutoCanada's New Brunswick store and its eight Illinois dealership will have service operations but limited sales operations. Its four Quebec stores will have limited service operations.
The group's seven Ontario stores will remain fully operational, per that province designating dealerships as essential businesses. Ontario has ordered non-essential workplaces to close, but dealerships are exempt.
"AutoCanada will continue to support customers with their vehicle servicing and purchasing requirements in this rapidly evolving environment, and customers are encouraged to contact their local dealership as needed," the group said in a news release.
"Since the outset of the COVID-19 situation, the company has carefully followed the most current direction of government and related health agencies in our operating policies and procedures to ensure the safety and well-being of our customers and employees," it added. "AutoCanada will actively monitor developments in respect of COVID-19 and governmental requirements and take actions as required."
OpenRoad Auto Group, based in British Columbia, shared an update on LinkedIn last week.
"We are now changing our operating procedures, health & safety procedures, and adapting our way of doing business during these times," it said. "Beginning today, sales showrooms at OpenRoad Audi, Hyundai Boundary, VW, Subaru, Genesis Vancouver, and Porsche Now Richmond are closed and available by appointment only until further notice. Service departments are open and offering touch-free contactless service appointments only.
"Next week, more of our stores will move to this model as we finalize many procedures at the store level. We thank you for your loyalty and patience in these times, and wish you all the best of health," the group added.
More details on private sales appointments, online shopping, OpenRoad's health and sanitization practices and more can be found here.
Zanchin Automotive Group, based in Ontario, said it would close its stores through April 8 to help contain the spread of COVID-19, but would continue to operate online.
"Like all of you, the Zanchin Auto Group continues to navigate these unprecedented times," the group said in a statement posted to its website. "Our employees, valued clients and extended community are our top concern."
The group later added: "We look forward to seeing you in our dealership soon. Wishing you all safety and good health."
Its full statement can be found here: https://www.zanchinauto.com/covid-19.htm
Elsewhere in the Canadian dealership world, the Canadian Automobile Dealers Association emphasized in a Newsline post on its website that local dealers and provincial dealer associations are quite flexible when it comes to adapting to large-scale closures while remaining compliant with government regulations.
"During this unprecedented crisis, we support all of our dealer members and their choices as they face difficult decisions about their businesses, including mandated, recommended or voluntary closures," CADA president and chief executive officer Tim Reuss said in the post. "For closures mandated or recommended by public authorities, we are strongly advocating with all levels of government to grant our dealer members that are willing and able to, the possibility to maintain service and maintenance operations while observing proper health protocols in order to safeguard the critical transportation infrastructure of our communities and our country.
"Ambulances, police vehicles, fire trucks, food and medical supply trucks, grocery home delivery vans — and most importantly the personal vehicles being used to get to work by the personnel on the front lines of this crisis such as doctors, nurses, supermarket and logistics workers, need to be kept running," Reuss said. "Those of our dealer members that are able to provide this essential service while also ensuring the safety of their personnel and their customers, should be able to do so on a voluntary basis."
CADA also has a COVID-19 resource page for dealers. The full Newsline post with more details on CADA's guidance can be found here.