Canadian dealers navigate lucrative export market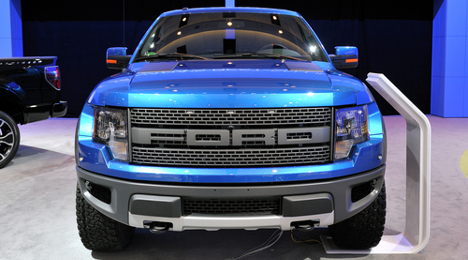 TORONTO -
Canadian dealers, especially in some of the country's largest markets, nowadays find themselves in an interesting situation. They can put in all the work associated with the retail sale of a vehicle in their inventory to someone in their market. Or they can take that same vehicle to auction and, oftentimes, get a comparable amount on the block to what they would have made as a retail sale.
This is a sign of the times, where the strength of the American dollar surges compared to the value of the loonie, faltering due to several economic factors. Regardless of the reasons behind the two currency's values, it is an advantageous export market for U.S. dealers looking to source Canadian vehicles and bring them across the border while it's also a reasonable option for Canadian dealers to separate themselves from stubborn inventory.
Josh Bailey, Canadian Black Book's vice president of research and editorial, shared a story that perfectly represents the situation.
"We have heard plenty of anecdotes from dealers about exports," Bailey said in an email correspondence in mid-June. "One example, a Canadian dealer took a 2009 GMC Sierra SLE crew-cab 4×4, with 110,000 km, pretty typical pick-up on trade. He put $15,000 into it, sold it to a Canadian wholesaler for $17,000, who in turn sold it to a USA wholesaler for US $19,000 or around $23,000 Canadian. Our field reps are also telling us weekly that there (are) plenty of U.S. buyers in the lanes at auctions and buying in-lane remotely."
According to Bailey, this is a common occurrence in some of Canada's biggest markets.
"This issue might be considered widespread," Bailey said. "We tend to see exports happening mostly in easily accessed border towns — Vancouver, Montreal, Toronto — but those, of course, are Canada's largest markets, and many Canadian dealers rely on those auctions for inventory regardless of their geographic area."
The situation isn't always favorable to Canadian dealers, however. With foreign buyers snagging vehicles at auction, it can put pressure on the supply climate in the country, which has already been facing supply issues in recent years.
Bailey says that Canadian dealers are all too familiar with the difficult supply situation.
"When it comes to finding inventory, dealers have become experts in sniffing out vehicles," Bailey said. "The legacy of the low supply over the last few years is one of resourcefulness. Dealers who didn't work hard to find inventory suffered, those who survived are, as I said, experts, not that it makes it any easier, though."