Canadian Dealerships See Record 2013 Sales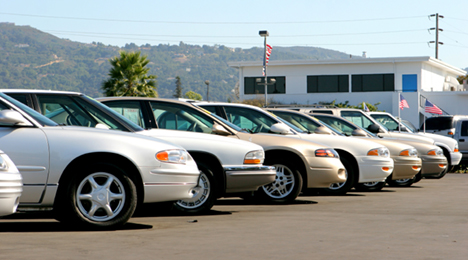 OTTAWA -
Canadian dealers are on a roll as new-vehicle sales continued to rise in the first quarter of 2014. New light-vehicle sales climbed 0.9 percent during the quarter, as dealers moved forward from 2013's record-breaking numbers, according to DesRosiers Automotive Consultants
And the Canadian Automobile Dealers Association highlighted some impressive results this week, sharing record annual new-vehicle retail sales at Canadian dealerships.
Total new-vehicle sales surpassed $90 billion for the first time ever in 2013, CADA reported.
At individual stores, total new retail sales grew by what CADA coined a "healthy" 5.7 percent over 2012 rates.
"Consumers are spending money at dealerships at record levels," said Michael Hatch, chief economist of the CADA. "This is great news for the economy. We're on pace for another record year in 2014."
Revenues grew ever higher, too, CADA reported, as new-vehicle sales notched a record in 2013, moved past 1.74 million units sold.
"Consumers are responding to record levels of affordability in the marketplace and strong product choice," said Hatch. "They are also releasing the last of the pent-up demand from the recession, during which many consumers delayed big purchases."
This $90 billion grossed from retail sales represents almost five present of Canada's GDP and about $2,500 for every person in Canada last year, CADA calculated.
"This is great news for the industry but also for the economy at large," continued Hatch. "Surpassing $90 billion in total sales is a huge milestone for our members, and comes on top of an already-impressive 2013 during which we sold more new cars than ever before."
Interestingly, default ratios on automotive debt are at historically low levels, even as new-car sales continue to rise.
During the fourth quarter of last year, delinquency rates for automotive debt came in at 0.11 percent, bringing it to the fourth-lowest default rate of all forms of consumer debt, according to CADA.
"Though debt levels have been increasing for Canadian consumers, the cost to service those debts has been falling," continued Hatch. "The availability of consumer financing is an important part of our members' business, and consumers are paying back auto and other consumer loans at extremely high rates."