Canadian Loan Penetration Drop Not Worrisome to GM Financial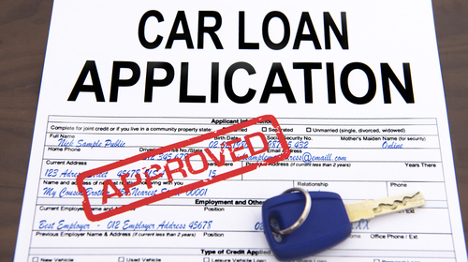 FORT WORTH, Texas -
General Motors Financial posted across-the-board growth in North American loan originations during the third quarter, but loan penetration in Canada was down by over 10 percent from the second quarter.
As of the end of September, Canadian loan penetration as a percent of General Motors retail sales sat at 15.5 percent, down from 27.6 percent at the end of the second quarter. That said, it was up from 8.6 percent a year ago.
During the Q-and-A portion of the latest conference call to discuss company results, GM Financial president and chief executive officer Dan Berce pointed out that Canadian penetration, in general, "bounces around a little bit more because the vast majority of our originations are lease-related in Canada.
"Our penetration of their sales really depends on the overall penetration of lease in Canada," he said.
GM Financial's North American lease portfolio stood at $5.8 billion at the close of the third quarter.
That's up sequentially by $1 billion.
But Canadian lease volume softened by $176 million quarter-over-year; however, that doesn't seem to be a cause for worry, according to company management.
Berce said, "I want to point out that the Canadian volume, again, is going to fluctuate depending on lease offers from GM Canada. Nevertheless, year-over-year, our (loan penetration) volume is more than double in Canada."
He explained that GM's overall lease penetration in the U.S. and Canada was fairly steady year over year, "and slightly trails industry averages on a mix-adjusted basis, when you consider lease penetration for pickup trucks is not as high as passenger vehicles.
"Their penetration is at or near industry levels," Berce added.
From a credit standpoint, the company's lease portfolio in both the U.S. and Canada is predominantly prime.
"We're experiencing extremely low delinquency and minimal default in that portfolio, as we would expect," Berce said.
In Q3, GM Financial reported that consumer finance receivables 31-to-60 days delinquent constituted 3.9 percent of the portfolio at the close of the third quarter, marginally higher than the 3.8 percent reading recorded a year earlier.
Company accounts more than 60 days delinquent made 1.7 percent of the portfolio as of the end of Q3, compared to 1.5 percent a year ago.
Altogether, GM Financial's North American loan originations came in at $1.957 billion during the quarter that closed on Sept. 30. The amount broke down to be a $905 million figure for the company's AmeriCredit channel, contracts originated on vehicles sold by non-GM dealerships. The figure marked the fourth quarter in row of growth, and up from $673 million the division posted after the close of the fourth quarter of last year when the streak began.
GM Financial's North American Q3 loan originations on new vehicles climbed to $680 million, up from $392 million in the year-ago quarter. Financing for used vehicles at GM stores also posted a healthy year-over-year, increasing from $156 million to $372 million.
"The GM channels, both new and used, increased significantly primarily because of the rollout of our prime program, which not only added incremental prime volume, but also enabled us to be more relevant to GM dealers," Berce said.
"We now have a one-stop shopping opportunity with a full suite of products. That has increased our volumes across products, loan lease and commercial," Berce said.
Nick Zulovich, Subprime Auto Finance News editor, contributed to this report.