Canadian millennials: Disinterested in dealership experience?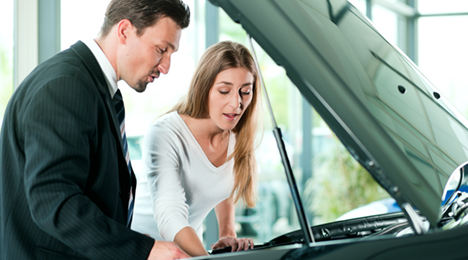 CAMBRIDGE, Mass. -
It's not just that millennials in Canada are dissatisfied with the car-shopping process (and they are, by the way).
Based on the findings of a CarGurus study, they almost seem disinterested in the dealership experience, altogether.
In fact, less than a fifth (19 percent) of 18- to 29-year-old Canadian car shoppers put a big emphasis on the dealership experience. For a frame of reference, more the twice that amount (39 percent) of shoppers ages 60 and older do.
Just 28 percent of younger shoppers are comfortable with negotiating price at the store, with 39 percent of age 60-plus shoppers being OK with it.
Perhaps most telling is this: less than a quarter (24 percent) of folks in the 18-29 and 30-39 age brackets found the dealer's reputation to be "extremely important," against 39 percent of the 60-plus crowd feeling that way.
So, what do they value? Price.
Sixty percent of Canadian shoppers ages 18-29 and 30-39 found it to be "extremely important."
Their parents' generation put a big emphasis on price too, just not to the same degree (55 percent).
"Millennials grew up shopping online, so it makes sense they would be less comfortable or interested in the traditional, off-line aspects of the car buying experience, whether that's negotiating price or visiting a dealership," CarGurus director of communications Amy Mueller said in a news release. "For Canadian car dealers, understanding and adapting to the digital mindset of this always-on, mobile generation is critical.
"The best opportunity to engage them is likely occurring before they ever step foot on the lot, if they ever do."
Overall, 45 percent of younger shoppers were satisfied with their current or most recent car-shopping experience, against 62 percent of shoppers 60 or older who felt this way.