Canadian residual values up, but not for long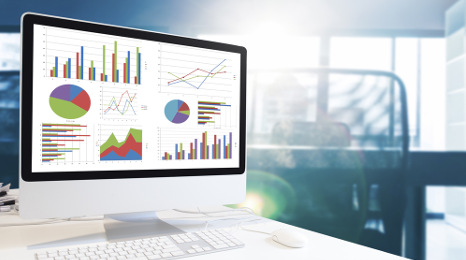 CARY, N.C. -
Used-car prices in Canada were up on both a sequential and year-over-year basis in May, but that's not expected to last, according to a report from RVI Group.
In its most recent quarterly Risk Outlook report, RVI predicts that a growing supply of off-lease vehicles combined with a strengthening Canadian dollar will depress used-car prices by 16.5 percent by 2019.
Used-car prices increased 1.9 percent in May, and are up 2.8 percent compared to the same time last year. But RVI predicts they will be down 7.7 percent year-over-year in 2017 and 13.6 percent in 2018 before hitting the -16.5 percent mark in 2019.
"As far as lease supply versus the foreign exchange rate, we see this having similar impacts downward on future used car prices," Wayne Westring, manager for RVI Analytical Services, said in an email. "The bigger impact of the two will be the growing off-lease supply. Over the last year, Canada has seen favorable exchange rates and low off-lease supply that have contributed to year-over-year increases, especially for larger vehicles as gas prices have remained low.
"Because of this," he continued, "there has been a considerable amount of grey market activity for pickups, SUVs and luxury vehicles. But in the coming years, RVI expects the Canadian dollar to strengthen, off-lease supply to drastically increase and grey market activity to dissipate. This will place pressure on used car values beginning in 2017."
The U.S. to Canadian exchange rate fell to $0.77 USD/CAD in May, a 5.8-percent decrease from last May. But the Canadian dollar is expected to strengthen, with that rate expected to be $0.86 by next year.
Meanwhile, RVI's lease-supply index, which focuses on the supply of off-lease vehicles in the North American market, increased by 20 percent from last year.
Segment-specific highlights
Among higher-volume segments, used full-size pickup prices were up 8.1 percent in May on a year-over-year basis and 2.0 percent over April. By 2019, prices for full-size pickups are expected to be down 33.9 percent from current levels — the steepest three-year decline of 18 segments.
Small SUV prices were down 6.3 percent over last May and 13 percent on a month-to-month basis. By 2019, prices in this segment are expected to be down 16 percent over current levels.
Among lower-volume segments, prices for luxury full-size sedans were up 35.8 percent in May on a year-over-year basis, with prices expected to drop 37.1 percent over current levels by 2019. Prices for full-size sedans were down 10.6 percent in May on a year-over-year basis, with prices expected to be down 11.6 percent over current levels by 2019.