Canadian Used-Car Prices Drop in October; Full-Size Pickups Lead Declines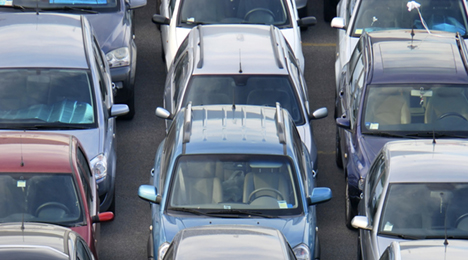 STAMFORD, Conn. -
Although prices are still up over 3 percent from 2012 levels, this past month auction prices experienced one of the only drops seen this year.
Used-car prices in Canada fell slightly in October, going down 1.8 percent when compared to September, according to the lasted RVI Market Update for Canada.
But despite the fairly significant decline, prices are still up 3.6 percent on a year-over-year basis, the report shared.
Interestingly, even though winter weather has arrived, used-car prices for larger vehicle segments saw large price drops in October.
In fact, full-size pickups and midsize SUVs had some of the highest price decreases in the market for October.
Full-size pickups saw prices drop 4.9 percent, but rates are still up 10 percent year-over-year.
Midsize SUVs dropped an average of 4.9 percent from September, bringing rates 9.7 percent lower than what was seen during the same period of 2012.
On the other hand, small sedans saw auction prices climb the most in October, rising by 5.8 percent from September.
In a recent interview with RVI's Wayne Westring, manager of analytical services at RVI Group, he offered some predictions for the remainder of Q4.
Westring was predicting a bit of a decline from Q3 when asked his opinion.
"For the last quarter of the year, we are expecting used car prices to decline only slight from the previous quarter, roughly 0.5 percent. We expect supply to increase only slightly along with exchange rates. The two factors make up the small decline," he said.