Canadian Used-Car Prices Slide Down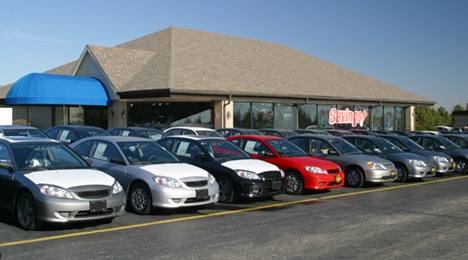 TORONTO -
Prices for used cars were on the way down as 2014 got underway — a trend rarely seen in Canada since the 2008 economic downturn that caused leasing to fall off, leading to extremely tight pre-owned supply
This past January, prices for 2- to 5-year-old vehicles fell by 2.1 percent from December, according to RVI Group's latest Market Update.
That said, prices are still up quite a bit over 2013 rates at this time. According to RVI Group, prices were up by 6.7 percent in January when compared to the same period of 2013.
According to RVI, though most segments saw declines, a few are bucking the trend with fairly significant price growth.
There were a few outliers, as the minivans and subcompacts saw the biggest increases this past month, with price hikes of 10.1 percent and 8.2 percent, respectively.
The ADESA Canada Used Vehicle Price Index also fell this past month after being adjusted for seasonality. According to the index, wholesale prices declined on average by 0.5 percent month-over-month in January.
Price movement was a bit of a mixed bag, according to ADESA Analytical services, ranging from increases of more than 10 percent to drops as high as 24 percent.
The biggest percentage increase was seen in the mid-compact car segment, which grew by 11.5 percent (or $905).
Midsize cars also touted a significant price hike last month, rising by 9.8 percent (or $908).
Minivans, with a 6.6-percent increase ($627), and full-size pickups, which jumped 3.9 percent ($711), wrap up January's big climbers.
On the other hand, midsize SUVs declined substantially, falling 24.2 percent ($3,912), while compact SUV prices fell 2.8 percent ($366).