Canadian Used-Car Prices to Start Falling in 2015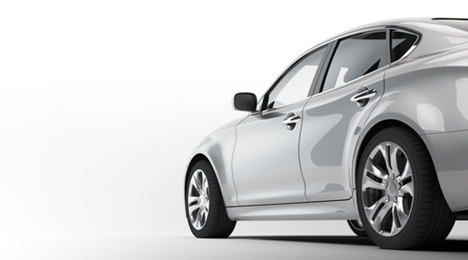 STAMFORD, Conn. -
After rising during most of last year, used-car prices continued their upward trek during the last month of 2013, climbing by 2.5 percent on a monthly basis. And though used-vehicle prices rose by 4.3 percent in December on a year-over-year basis, RVI provided some good news for the future in its latest RVI Risk Outlook.
Though dealers will have to suffer through a few more years of high auction prices, a turning of the tides may be in sight.
Used-car prices are expected to see year-over-year declines starting in 2015, and are predicted to decline around 1.6 percent from current levels through 2017, according to RVI data.
Here's the outlook from RVI for the next few years:
Used-car rates are expected to remain strong through 2014 as exchange rates are expected to remain lower than the past few years.
"As the U.S. Federal Reserve began scaling back its stimulus spending in January, expressing confidence in the U.S economy, exchange rates began falling," RVI analysts said.
As of Jan. 28, exchange rates were at $0.897 US/$CAN.
Looking forward, RVI explained that used-vehicle supply is expected to increase through 2019, which will serve to put downward pressure on used-car prices.
"Although a lower forecasted exchange rate has a positive effect on used-car prices, the increasing used vehicle supply will still result in lower used-car prices," analysts said.
These predictions might act as consolation to dealers who are in for another year of strong wholesale prices, according to ADESA's chief economist Tom Kontos.
In the U.S., the end of 2013 coincided with a loosening of used supply, due in part to an influx of off-lease vehicles, and consequently, lower prices in the lanes.
Kontos said Canadians are on track to enjoy the same relief — just not yet.
He explained that Canada is "lagging" behind the U.S. in terms of recession recovery for the used market.
"The main point is the off-lease volume, and volumes in general, is at a low point right now (in Canada). The supply is low, which is keeping prices relatively strong in the wholesale market," Kontos said, explaining that the U.S experienced the same struggle during the 2010–2012 period.
Only in late 2013 did the U.S. begin to see recovery in off-lease volumes.
"In Canada, the recovery in supply is not expected to be felt until beyond 2014. So, 2014 looks to be another year of relatively strong wholesale values," Kontos said. "Canada is still going through the period of tight supply, which is holding up used-car values.