Canadian Wholesale Prices End 2013 on the Rise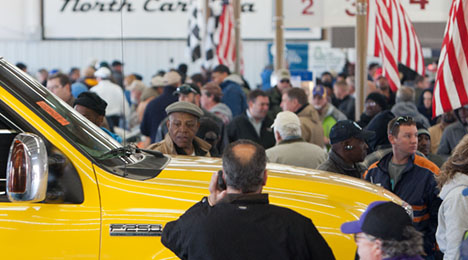 TORONTO -
During the last month of 2013, wholesale prices did rise on an overall basis — a trend dealers experienced during most of last year — but the spike was slight, and price movements for most segments were negative.
According to the ADESA Canada Used Vehicle Price Index, powered by ALG, wholesale prices rose by an average of 0.2 percent month-over-month in December.
This rise contributed to an overall 4-percent increase in wholesale prices for 2013, according to ADESA Analytical Services.
But despite the slight uptick in December, price movements were negative for most segments during December.
Midsize cars declined at the fastest rate, perhaps not surprising as winter weather takes hold. This segment fell by 5.9 percent or $473.
The midsize cars were following by the mid-compact cars (down 5.9 percent or $365), fullsize pickups (down 2.3 percent or $334) and compact SUVs (down 2.1 percent or $232).
Among the segments that saw increases was one dramatic market correction.
The minivan segment corrected after declining dramatically in November, according to the Index, rising by 20.5 percent ($1,301), while midsize SUVS also increased by 2.5 percent ($349)