Canadians 18 to 34 to 'drive' auto sales in future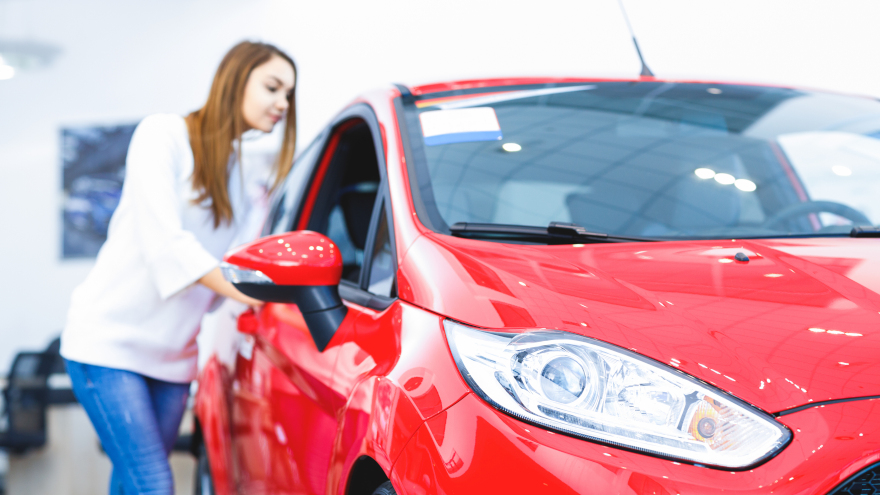 MARKHAM, Ontario -
Only 29% of Canadians said at the start of this year that they would buy a car online, according to Canadian Black Book's latest "Demographics of Car Buyers" study, conducted annually by Ipsos.
The number may seem low, as auto dealers have been comfortable with the process for a while now. Take the latest from Cox Automotive Canada, for example, which recently launched a new Canadian dealer-to-dealer digital auction platform that it says can uses Manheim's brand and physical auction services to deliver a competitive advantage to dealers.
The platform, called MUVIT, offers thousands of vehicles from coast-to-coast, according to the company, which says that the platform adds fresh, high-quality inventory daily.
And this platform joins the ranks of names of established dealer-to-dealer digital auctions like KAR Global's TradeRev and others.
But that 29% pool of online-interested retail customers may be growing as generations shift and years pass.
That's according to Brian Murphy, CBB's vice presidentof research and analytics, who shared his thoughts with Auto Remarketing Canada in November on the 2019 study results.
"This number makes sense to us. We understand that the younger generations (18-34 and 35-54) are more likely to embrace this type of shopping and buying experience and that those older, who still represent a large group of car owners, are much less comfortable with this," said Murphy.
All that said, the physical dealership still plays a very important role in the vehicle purchase. People still often want to physically see and touch the vehicle, and may need to take them for a test drive.
But Murphy adds, "We believe that online will increase as a method of shopping and selecting what buyers want in a vehicle; however, that the dealership will not go away and is still key to the final sale and of course ongoing service."
According to the report, households with children were more likely to purchase a vehicle online. This likely points to the value put on convenience being a key factor in whether to purchase online for future buyers.
"We would assume that these same households are more likely to do any type of shopping online, as time is at a premium when you have a young family," said Murphy. "Also, these households are surely from the younger demographics so are inherently more likely to be comfortable to buy online."
Younger generations pulled to alternative ownership models
Speaking of which, another trend came up when studying the report's results on vehicle ownership trends, in particular.
According to the report, the younger you are, the less likely you are to own or lease a vehicle. The study also showed two in 10 Canadians said they would be likely to reduce the numbers of cars in their family in the next two years. Should the industry be concerned?
Perhaps not. But bottom line, the business is changing, CBB points out.
"Ride-sharing is becoming something that young people are increasingly relying on, especially in urban areas and therefore, owning or leasing may become less important to this demographic," said Murphy.
Only 12% of Canadians rely on ride-sharing as of the beginning of the year. A significant number already, but that number is skewed far lower due to the slow adoption rate from individuals over 55 years old.
"Twenty-seven percent of the youngest generation (over one quarter of drivers) rely on ride sharing of various sorts," said Murphy. "That is a significant number, given that these services are still fairly young overall. And yes, we do expect this trend to continue."
As far as reducing the household fleet, this could be related to a number of phenomena.
"For example, more people working from home, greater uptake in ride sharing, high household debt or even a greater environmental awareness," said Murphy. "Car ownership is an expensive undertaking so the cost of the vehicle, insurance (perhaps for an inexperienced driver) and maintenance can price it out of reach of some."
And Canadian Black Book doesn't think these trends are going to slow anytime soon.
"In fact, they are more likely to progress quicker than we anticipate," said Murphy.
How should the auto industry be appealing to and winning back this audience that's turning to alternative vehicle ownership options? Accept the change, and begin to invest appropriately.
"New revenue streams will become key to the auto industry, which means new ways of thinking about how to make money from vehicles in terms of who, what, why, where and how people buy vehicles," Murphy said.
That might include EV vehicles in a larger capacity in coming years, if CBB stats are any indication.
EV adoption has been slower than the industry might have expected, according to CBB data. However, it would seem as though this trend is changing.
"The number of EVs on the roads today is increasing steadily, and the options for purchase are significantly higher than just four years ago," said Murphy.
It's also important to take into consideration, Murphy said, how much the OEMs are investing in developing and retooling to offer EVs of every sort, from hatchbacks to SUVs to pickups.
"As more options become available, and the battery technology improves and the prices come down, we will see more people in these electric rides," said Murphy. "Even up to the present day, many models sales are constrained by the manufacturers' ability to produce, so this has also held back sales for some models."
A recent report from EY, titled "Canadian electric vehicle transition — the difference between evolution and revolution," shows that rapid adoption of electric vehicles — a scenario studied in which EVs represent 30% of Canada's vehicle stock, compared to less than 3% today — would reduce domestic oil consumption by about 252,000 barrels per day.
The age group, again, most likely to embrace EVs are the 18- to 34-year-olds, at 36% of those surveyed, compared to 18% of those over 55, according to CBB data.
"This is the generation who will drive sales in the future," Murphy said.
And trends, companies and products that tend to be more popular with the younger crowds, are partnering and capitalizing on the shift in consumer sentiment toward innovative vehicle ownership models.
For example, during September's Climate Week at an event at the Midway in San Francisco, EVgo and Uber announced what they say is a new agreement to accelerate the electrification of rideshare across the United States. This is just one example of many partnerships working to advance clean transportation in rideshare as it grows in popularity.
As for how the trend and numbers from the CBB 2019 report, in particular, could "serve as an eye opener and help determine strategies for OEMs and dealers moving forward," there was one warning Murphy provided in closing.
"Really what stood out most, on the whole, is that OEMs and dealers need to observe and listen to what younger buyers are saying," said Murphy. "These are the ones who drive demand for online shopping options, EV or alternative fuel options, autonomy, ride sharing, and in general, the disruption in the industry which needs addressed to succeed in the near future."
As for whether the 2020 report will show any significant trend shifts, there perhaps aren't any that would be "earth-shattering," Murphy said. That said, the expectation at CBB is that the aforementioned trends "will continue to grow steadily."