Canadians Vote Honda & Toyota Tops For Quality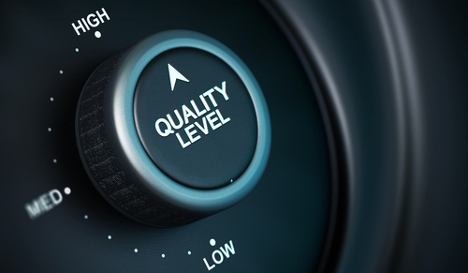 TORONTO -
It seems the vehicle preferences of Canadians haven't changed much in the last year, as the 2014 iteration of ALG's Canada Brand Perception of Quality (BPQ) rankings look very similar to the 2013 edition.
Once again, Honda, Toyota and Volkswagen are tops for the mainstream sector, with scores of 61.9 percent, 60.6 percent and 60.5 percent, respectively, on a 100-point scale.
And Mercedes-Benz came out ahead in the premium market with a score of 65.8, followed by BMW (65.4) and Porsche (64.3).
"It's clear that the established German luxury marques, along with Lexus, have a solid advantage in the battle for public perception," said Geoff Helby, Canada regional director, partner development at ALG.
The company also pointed out overall perception of brand quality in Canada has risen nearly a full point, showing increased confidence in automakers — even amid the extensive recall campaigns launched this year.
Though 2014 BPQ results — which were calculated from an on-line survey of 2,000 recent new-vehicle buyers across Canada — show similar rankings from last year, ALG pointed out a few notable shifts.
For example, Dodge and GMC moved in "opposite directions", ALG analysts reported.
Dodge saw a BPQ bump of 2.8 points this time around to 53.8, which was nearly two points more than the overall average of 55. According to survey results, the appreciation for Dodge was split between genders. While women's opinion of Dodge went up nearly 2.5 points, men's fell by approximately half a point.
On the other hand, General Motors' truck brand saw perception fall by one point to 53.3, which was enough to drop the brand down five spots in the overall rankings.
Opinions of GMC dropped among both genders, and ALG pointed out that various demographic groups, such as "leading-edge boomers" and buyers without a college education, also lowered their opinions of the brand.
Another mainstream brand to see a drop in perception of quality was Hyundai, which has moved forward recently in other avenues.
The brand, though, ranks just above average for BPQ, falling below brands such as Subaru, Jeep and Ford.
"Hyundai's biggest shift was among trailing-edge boomers and, more worryingly, millennials," Helby said.
And new for this year, ALG broke down the BPQ results by geographic region, highlighting the Quebec results as particularly interesting.
In Quebec, VW ranked significantly above Toyota.
"The German brand also had an advantage when it comes to younger buyers, with Millennials and Gen-Xers ranking marginally below Honda in terms of perception of quality," Helby explained. "Many of these buyers did not experience the quality issues Volkswagen struggled through in the early- to mid-2000s, and just associate the Volkswagen name with German engineering."
And this dedication to German engineering was particularly obvious in the luxury rankings. Results for the premium brands panned out in similar "clusters,"Helby pointed out, with the Germans at the top, the second-tier Japanese luxury brands near the average, and the U.S. brands towards the bottom.
"Each of the latter groups have struggled to compete with the Teutonic luxury juggernaut, and have continually sought to reinvent themselves in order to jump-start their market share, though Acura and Infiniti get the benefit of the positive association with Japanese quality," Helby said.
Interestingly, the biggest alteration in the premium sector was seen toward the bottom of the list, with Tesla (15) and Alfa Romeo (14) switching places.
ALG asserts this change is due to increasing familiarity with the Tesla brand, while Alfa Romeo "still relies on public memory of its brand to inform buyers of its quality levels, which is not conducive to high levels of perception."
While Alfa lost more than a full index point, Tesla gained 4.5 points.