Carfuffle: App brings together consumers, vehicle services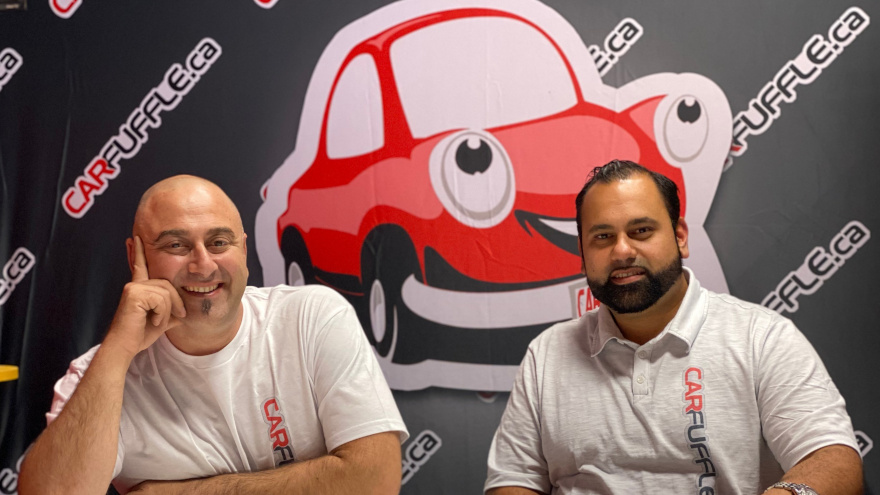 TORONTO -
Carfuffle is a vehicle management app, and co-founder Dennis Lecos said the product — which is a play on the word, "kerfuffle," — "takes the confusion or commotion out of vehicle ownership."
The company says the app provides Canadian car owners and buyers with a secure vehicle management software app experience.
The app offers vehicle services such as mechanical, cosmetic and emergency for vehicle needs including handpicked products and extended warranties for various vehicle types such as commuter, family, business, modified, electric, and hybrid.
The company notes that vehicle ownership "comes with its fair share of headaches," stating that the auto industry "can be an unfriendly and unfair place when it comes to taking care of your car."
Lecos and co-founder Alexander DeBuono hope that their "industry-disrupting company" provides a product to help consumers "hold all the automotive services that you would ever need in the palm of your hand."
In creating the product, they sought to create an app that "marries consumers and vehicle services all in one place."
With the Carfuffle app, consumers can book services for their vehicles, purchase CARFAX history reports, access their vehicle's value via Canadian Black Book at no additional cost, and store all their vehicle documents in a "Virtual Garage."
Customers with compatible vehicles can also qualify for three free months of Sirius XM satellite radio.
Lecos and DeBuono expect more than 100,000 downloads of the Carfuffle app by December in Ontario alone.
Lecos came up with the product idea in 2017 after noticing what he described as "massive gaps" on the private side of the automotive business. He and DeBuono later invested thousands of hours to produce the product, hoping to "streamline vehicle maintenance and educate the consumer when they're buying, selling or servicing their vehicle," DeBuono said.
"And we're bringing them a suite of products at their fingertips to protect their second-largest investment, their car," DeBuono said.
The company says the COVID-19 has resulted in a "surge of interest" in the used-vehicle market.
"The trend we're seeing is more and more, keep what you have and fix it, or buy a warranty and hold onto it, rather than going out and buying brand new," Lecos said. Stating it is well-suited to address those needs, the company added that its certified service centers have remained open as essential businesses throughout the coronavirus crisis.
Lecos and DeBuono plan to continue addressing additional "gaps in the auto industry" with several new products and services over the next two years.