CarProof, AARA to offer free VHRs at time of registration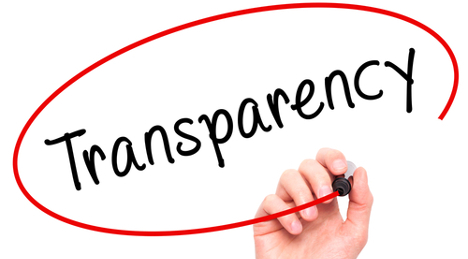 LONDON, Ontario -
CarProof Corp. and The Association of Alberta Registry Agents (AARA) have announced a new partnership that aims to provide Albertan drivers with all the information they many need regarding their vehicles.
Now, in an effort to promote transparency and safety awareness, AARA will be offering free CarProof reports at the time of vehicle registration and renewal.
The factor behind the partnership? It was born out of a shared opinion that road safety in the province was "in need of improvement," especially in light of the recent influx of vehicle safety recalls.
According to CarProof, there are currenty about 3 million vehicles being driven on Alberta roads, and close to a half-million of those have an open safety recall.
Furthermore, the company found that of the 450,000 vehicles purchased each year by Albertans, over 200,000 are bought without proper disclosures on the history of the vehicle.
"To put it simply," says Ed Woiteshek, president and chief executive officer at CarProof, "Over one in seven cars on the road in Alberta have been deemed unsafe to drive by their own manufacturer, and nearly half of Alberta's used car transactions are occurring without the proper sharing of critical information. This needs to change."
Beginning this fall, Albertans that visit participating Alberta Registry Agents will be eligible to receive a free CarProof report, in in addition to receiving AARA registration e-reminders.
The program is currently running with a select group of pilot AARA locations with plans for a province-wide roll-out in the coming weeks, according to CarProof.
The partnership and new program is designed to keep Alberta drivers up to speed on the latest safety recalls and other critical data about their vehicles.
CarProof management shares it also aims to increase awareness of the role that VHRs play in the used-car buying and selling process, and the capability they have to increase transparency between buyer and seller.
"We're very excited to launch this initiative," said Pam Wilson, CEO at AARA. "Automotive dealers across the country have been relying on CarProof for their vehicle history needs for over a decade. It's time we get these reports into the hands of Albertans and give them the opportunity to purchase and drive safe, reliable cars.
"Every Albertan driver visits an AARA location to renew or register their license plate, so by offering free CarProof reports at this point of transaction we are hoping to drastically improve driver awareness and overall road safety in the province."
Transparency has been top-of-mind for CarProof and the industry as a whole as many work to increase trust between buyers and sellers in the used-car market.
Since CarProof announced the "The Transparency Advantage," or TTA, an industry think tank committed to innovation and forward movement in the automotive market this past spring, the company has been involved in numerous projects to promote trust in the used-car business.
For example, in August, CarProof announced that as part of an effort to increase transparency in the used-car space and to help vehicle owners regain confidence in their car's safety, it began offering all Manitoban car owners a free vehicle history report, due to the high amount of vehicles on the road with open recalls in that province.
And earlier this month, the company announced the addition of easy to read badges to its reports as an attempt to improve readability and simplify transparency.
The new badges aim to make it easy for car buyers to identify key attributes they may be looking for in a used vehicle, examples being accident free or one-owner vehicles.