CarProof Announces Plans For New Vehicle Valuation Tool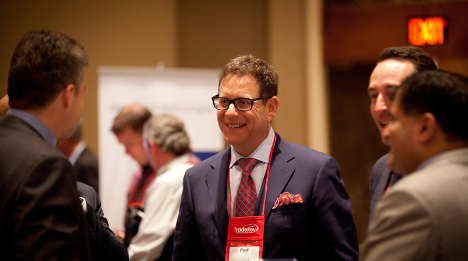 LONDON, Ontario -
The Canada-based vehicle history reports company that entered the reconditioning market just last year is broaching more new territory.
CarProof announced this morning it is entering the vehicle valuation field in full force.
The company officially announced it has bought Canadian Red Book and outlined plans to launch a vehicle valuation tool that uses actual retail and wholesale transaction data to provide VIN-specific analysis.
"This critical data is information that until now hasn't been available and will completely change the way vehicles are valued and ultimately bought and sold in Canada," company officials asserted.
The news was revealed at the company's second annual Client Advisory Board Meeting last week in Muskoka, Ontario.
CarProof management said this latest move is part of the company's goal to create next generation solutions to address automotive industry pain points across all market constituents.
"What really matters in vehicle valuation is what cars are selling for and we have that data," said Paul Antony, president and chief executive officer of CarProof. "We're entering into valuation because of the significant gaps in accuracy that exist right now. It's a natural extension for CarProof, and we're approaching it from the same angle as we do our vehicle history reports — we want to use real transactional data to produce the most accurate and comprehensive valuation tool available in Canada."
As for the company's plans for Canadian Red Book — a valuation brand in the government and insurance verticals — CarProof plans to materially expand the solution over the next year.
CarProof's recent Client Advisory Board Meeting was held over three days and attendees included key dealer, auction, corporate, lender and insurance partners.
The event focused on plans for 2015, particularly CarProof's move into the vehicle valuation market.
This announcement generated enthusiasm at the event: "CarProof is once again going to significantly improve the way we do business," said Jeff Polo, general manager of Destination Toyota in Burnaby, B.C. "They are further empowering me to make informed buying and selling decisions."