CARPROOF debuts used-car appraisal tool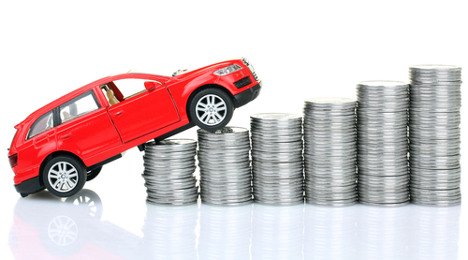 LONDON, Ontario -
To give you a sense of the company's philosophy around the CARPROOF Vehicle Valuation Report, director of product management Shawn Vording likens it to the approach in the real estate market.
"When you're buying a home, you don't actually care what similar homes are listed for. You care what similar homes are selling for," Vording told Auto Remarketing Canada in a phone interview last week.
"And so our perspective was, the automotive industry really is no different. It's just data that wasn't previously available, and now that it is available, and we're able to give it to dealers, it allows them to take out the negotiation factor or to eliminate the variance that happens from wholesale to sold," he said. "So, it actually gives them what the market will bear."
The data he refers to is the price at which a vehicle is actually sold, something CARPROOF said sets VVR apart.
This used-car appraisal tool that the company launched on Monday "offers a new approach to vehicle valuation," CARPROOF said in its news release.
The VVR is powered by True Retail Sold values, which makes it different from similar services. In the announcement, vice president of dealer sales Chris Alfonso said: "VVR alters the valuation and appraisal game by providing dealers with actual retail sold values — what comparable vehicles sold for, rather than just what they are listed for.
"In addition, VVR appraises vehicles based on wholesale sold data from ADESA, odometer and damage adjustments, and listing prices," he added. "This comprehensive data set is packaged together in an intuitive, user-friendly customer experience that empowers dealers to make smart, informed decisions."
In the same phone interview with Auto Remarketing Canada, Alfonso added a bit more about the vehicle history component, which he called a "natural extension."
"When we include the damage into the evaluation, that's also a pretty big game-changer because it's just not available anywhere else right now," Alfonso said. "And so, a dealer's now comparing apples to apples. So when they see a car down the road that's listed for a certain price or perhaps is sold for a certain price, we're throwing in the variable that sure, it sold for two grand less than yours, but it also had $8,000 worth of damage, or what have you. With that damage component, it's kind of a third pillar, if you will."
One of the players involved in pilot testing was The Birchwood Automotive Group.
Scott Greer, Birchwood's director of used vehicles, said in the news release: "VVR gives me confidence to make accurate and efficient buying and pricing decisions."